The spring time has arrived and flowers that you planted last year or the year before are starting to grow again, along with the weeds which are also starting to fight for the light and crowd over the once tidy and pretty flower beds.
The grass is growing at a pace and covering the moss that lurks below your eye line.  Is it now time to venture back out into the garden and should you even bother?  Following a recent article in the New Day newspaper titled "Why gardening is good for the soul", I thought I would offer my reasons for getting outside.
Before I begin, I would just like to make it clear that I am not an experienced gardener, quite far from it.  I would consider myself as a fairly ordinary guy with an average basic garden at the back of my terraced house.  I can't offer any professional advice, but what I can do is offer advice from the perspective of an ordinary gardener, somebody who likes to give something a go and is willing to make mistakes along the way!  Something, I think a lot of people can concur with.
So this is my perspective to why I think gardening can be good for the body and mind.
It really can be relaxing
When you're in your garden, you are in your own natural private quarters and there is something relaxing about that.  Nature by itself has a relaxing power; there is something about looking at natural objects that is almost soothing to the mind.  It's like when visiting a beach and looking out at the vast ocean in front.  I don't know what it is exactly, but for that moment in time, many of the day to day stresses seem to escape.
For me, I like the smells and visual appearance of the different plants and herbs.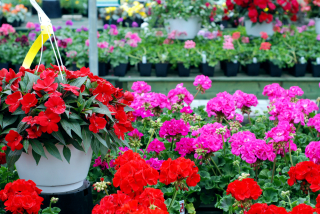 I also enjoy trying different things out, whether it be building a new layout or simply planting something I can eat at a later date and seeing if it works.  2 years ago I tried planting a tomato plant and for the first few weeks wondered if I had planted it in the right place as nothing much was happening.  Several weeks later and over a metre in height the fruit started to grow.  Even though the tomatoes it produced were too sweet and often taken by other creatures, I was just happy that something that originally cost me about 20p actually grew from my planting!
Improves self confidence
By doing jobs in the garden you are implementing something with your own hands in your own time and in your own space.  With nobody else telling you how or what to do, your confidence can soar!  After all, this is your garden, your rules!
I get a lot of personal satisfaction and self-confidence when something I have done by myself is finished!  I like to go by the 80-20 rule and as long as it is 80% complete, I can finish the rest over a longer period of time.  It's only me and my family that will see it most of the time anyway!
Time with the family
Whether you have children or not, spending time in the garden is a good place to unwind, relax and socialize with family members or friends.  I realise that many gardens are very small and can be quite overlooked by neighbours, but they can still be a quiet area to enjoy a nice chat over a drink or food (bbq when weather good enough).
It's an opportunity to get together with no phones, tablets or TV!
A place to reflect
We often live in a busy world with lots of noise constantly around us.  We all need to find a way to switch it off, escape for a short while and the garden is a perfect sanctuary for doing just that!  'The New Day' newspaper reported that "Just like meditation, gardening lulls you into a state of peaceful concentration.  Simple repetitive trasks – digging, mowing, planting – are absorbing, comforting and allow your mind to clear and re-set."
Apparently Monty Don celebrity professional gardener says his garden is "the healing ground" and has helped him recover from depression.  The fresh air along with time to reflect can be wonderful free medicine! 
Don't just believe me; you need to try it for yourself.
It can be good exercise (in small measures!)
Yes it can, but I do suggest you do things in small measures, or at least mix things up as much as possible.  I have found gardening to be quite back breaking!  A lot of bending, lifting and moving.  For me, it's the bending for long periods of time that my back doesn't agree with (potting is one of those tasks).  Also, if one has been kneeling for long periods of time, when you go to get up, it can take a few laps of the garden just to sort out the creaks and get the blood flowing in all the right places!
That said, gardening does promote movement (something many people leading a mostly sedentary existence need!) and it's something that is done in the fresh air too, which is always an advantage over things like the gym!
Plus, you don't have to get dressed up for it and it doesn't have to cost a lot to start doing, however this last part can change quite rapidly if you are not careful.  The trip to the local garden centre can often turn out like a trip to the supermarket, you end up leaving with more than you came in for! 
My advice for curbing your spending is to have a plan and stick to it as much as you possibly can!  Try drawing some ideas on paper before taking a trip to the garden centre.  I must admit, I do get tempted to buy plants when visiting my local supermarket, especially this time of year, when there are lots of offers to choose from.  However, if I keep doing that, one my spending will be greatly increased, but also the garden will start looking too busy and too random.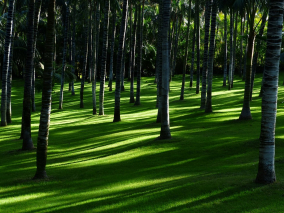 Your last free private oasis
Too much clutter and noise is not good for reducing stress and creating a peaceful environment, which is what a garden can be if you want it to be.
Your garden is your last private outdoor space with few rules and little restrictions (except if you choose to be building something, then you will need to seek permission from your neighbours or local council).  It is your oasis to reflect your mood, whatever that might be, so enjoy, learn and have fun!