It's that time of year again when you make a promise to yourself. But this year, keep it!
28th December 2012
... Comments
---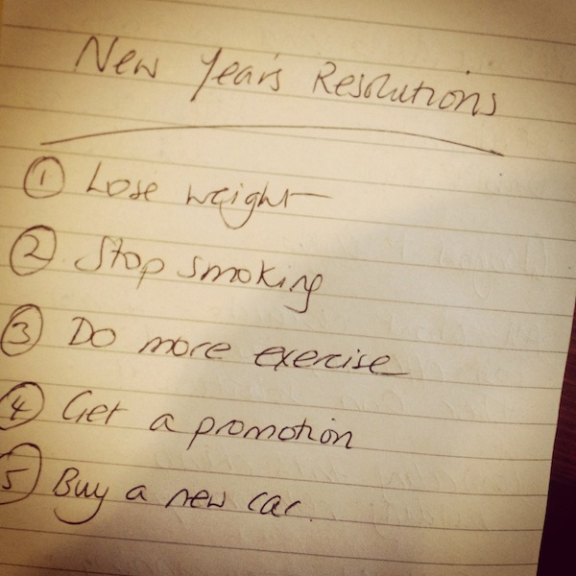 New Year's Resolutions are easily made, and even more easily broken. Sticking to them takes a lot of willpower, but it can be made easier with a bit of forward thinking, and not biting off more than you can chew (especially if the resolution is to eat less!)
But there are ways to get through the temptation and actually achieve your goal. thebestof Cambridge shares its hints and tips...
1 – Take your time. Remember. This is your resolution for 2013, not just January, so if you have decided to get fit enough to run a marathon, don't give up when you need a sit down and a bottle of water after the first 100 yards. No one said it would be easy. But it will be worth it.
2 – Start small. If you plan to eat healthier, there' no need to dive straight into the small salad every night diet. Start by ditching one of your takeaway nights, or drop the cake with your cuppa in the afternoon. Get used to the first change and make it your routine, then make the next one. Doing it all at once makes the wagon easier to fall off, but in a few weeks you could have dropped thousands of calories a week from your diet, a chocolate bar at a time.
3 – Start early! Before the big night, sit down and write down your goal and think about any obstacles you night face, and how you might overcome them. Then you'll know what you are up against on January 1st.
4 – Don't sweat the little things. So you went to the pub on a Wednesday night, despite your promise only to drink on Saturday nights. It's not the end of the world. Use that to redouble your resolve. It doesn't mean you've failed, because there's no real finish line. Write down why you think you might have given in to temptation and see if you can avoid it again.
5 – Avoid repetition. Have you tried to stop smoking every January for the last decade, and failed? Why not shelve that one for now. All you are doing is lowering your own self confidence of your ability to change your habits. Try something else, getting fitter, working harder, learning Welsh.. whatever. Prove to yourself that you can change, and then have another go at your 'Big One'. You don't only have to start in January!