The winter weather is well and truly upon us and staying well during this cold period can be a difficult thing to do.
The cold can seriously affect your health, especially if you're over 65!
Here are some ways (thanks to the NHS) on how to help to keep well this winter!
Make sure you get your 40 winks in!
"On average we sleep six-and-a-half hours a night, much less than the seven to nine hours recommended," says Jessica Alexander, spokesperson at The Sleep Council.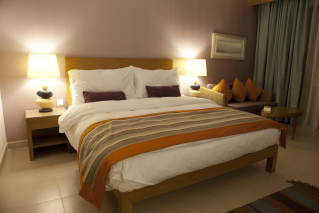 Use the longer nights and weekends to catch up on missed sleep.  Do you always need to get up at 7am to make that cup of tea?  Ask yourself, what am I really going to do with my time if I get up now to getting up 30 mins later.
You can read more about how to get a good night's sleep.
Keep your protein and vitamins topped up
According to the NHS, you are 80% more likely to get a cold in winter, so making sure your immune system is in tip-top condition is very important.  Try and include more foods higher in protein and vitamins and calcium which helps keep our bones strong.  As there is less sunlight in Winter, try to consume foods higher in vitamin D to compensate for less natural consumption (consult with your GP to see if you might need to add supplements to your diet).
You can read more about milk and dairy foods.
You can also read more about healthy eating.
Reduce intake of processed and sugary foods
This is probably the most difficult of all the tips to carry out, mainly due to the mixture of weather conditions and temptations this time of year has to offer.  We all naturally crave fattier foods in the Winter because of our biology wanting to add warmth to our bodies to see us through the season.
Fortunately, due to evolution and technology we no longer need to pile on the pounds over the winter break.  Staying off the sugary sweets can also mean more space in your diet for your 5 a day, meaning more consumption of protein and vitamins.  Try and aim for non processed foods as they will consume the most naturally sourced goodness, but also fill you up for longer as they take longer for your body to break down!
Read more about how to get your 5 A DAY.
Find recipes for 10 warming hot meals.
Try new activities for the family
I couldn't put this better myself.  Here is what the NHS says about this useful tip:
"Don't use the cold winter months as an excuse to stay in and lounge around. Instead, get out with the whole family to try out a new activity – maybe ice skating, or taking a bracing winter walk on the beach or through the park.
Regular exercise helps control your weight, boost your immune system, and is a good way to break the tension that can build if the family is constantly cooped up inside the house."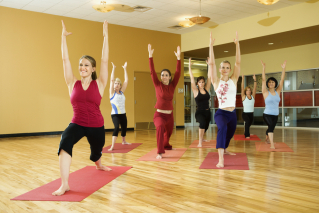 Exercise makes you feel happy!  - It's official too according to a recent study by researchers at Cambridge University.
Don't forget to wrap up warm before you go out and don't go out if it's too cold!  The cold air is not always good for the elderly and people with breathing conditions.  Consult your GP if you are not sure.
Read more about different types of exercise for you and your family.
Start your day with a good breakfast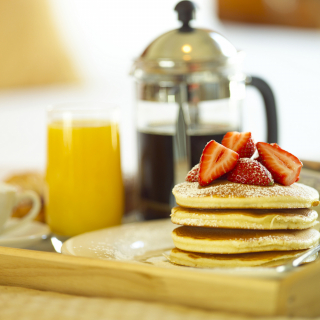 My staple breakfast most of the year round is a bowl of porridge and the Winter is a perfect time for it!  Porridge is a great way to start for a number of reasons.  As porridge is not very processed it keeps you feeling fuller for longer.  It is a good source of protein and fibre and because energy is released slowly it doesn't bloat you like some other cereals can (wheat can be bloating).  Oats also contain lots of vital vitamins and minerals.
Make your porridge with semi-skimmed or skimmed milk or water, and don't add sugar or salt. Add a few dried apricots, some raisins, a sliced banana or other fruit for extra flavour and to help you hit your 5 A DAY target.
I usually fill a mug half full with oats, add a sprinkle of ginger and a couple of spoons of ready brek (to add some extra flavour) and add it to a microwaveable bowl.  I then mix in a full mug of milk, usually skimmed or 1% milk (orange label in Morrison's) and cook for approx. 3 mins.  Once cooked, I add a few frozen fruit berries and sometimes even a small slither of honey.  Lovely!
If i'm still hungry after all of that, I cook an egg (another great source of protein and vitamins)!  I might leave the egg as a mid morning snack.  Simply whisked into a dish and cooked in the microwave for 45-50 secs!  Simple!
Get more ideas for healthy breakfasts.
---
You can find out more about staying well this Winter on the NHS website at http://www.nhs.uk/Livewell/winterhealth/Pages/Healthywinter.aspx