Do's and don'ts for the turkey this Christmas
18th December 2012
... Comments
---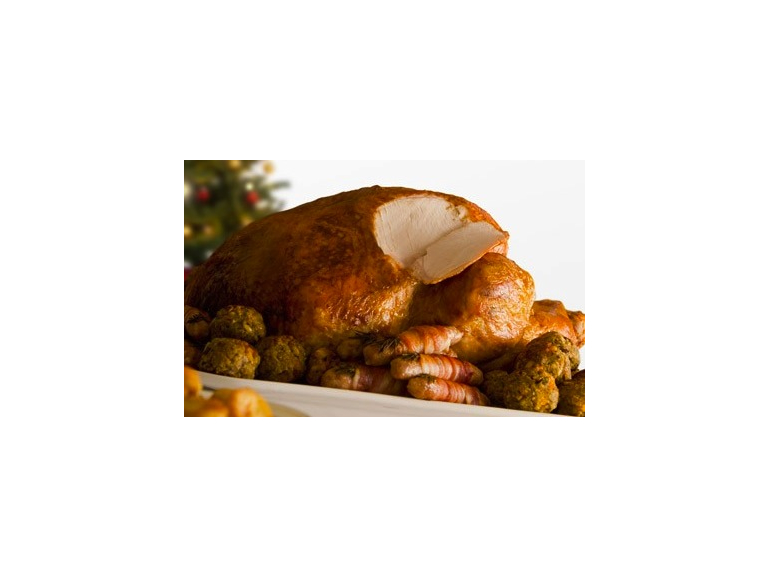 Christmas usually means turkey, and for some, it also means making a mistake in the cooking and the gift of food poisoning!
Don't let that happen to you by keeping these few important hints in mind. Some of them seem obvious, but after a couple of sherries, it's east to make a miscalculation.
More than a quarter of all families buy their turkey frozen, and this is a great way to get that part of the build-up out of the way early on, if you have the capacity to keep it frozen at home. It can be very dangerous to cook a turkey which is even lightly frozen in the middle. Go and have a look at the turkey now. It might take a couple of days to fully defrost at the bottom of your fridge, and you don't want to start too late. 
Make sure you remove all packaging and put the turkey in a large dish to catch any liquid. Pour this away regularly, taking care not to splash any on the worktops. Timewise, allow between 10-12 hours per KG at 4 degrees, or in a cool room, allow three to four hours per kg.
When you've finale defrosted the bird, resist the temptation to wash it in the sink, as many people do. This could spread bacteria into the sink and work surfaces. Even the smallest splash could end up ruining your Christmas!
Take care to read the cooking instructions and compensate the times for whether you have stuffed the turkey or not. Cover it with foil until the last 30 minutes to allow the skin to brown.
Once Christmas dinner is finished, store all leftovers in the fridge and if you are reheating, make sure it's piping hot, and use any leftovers within 48 hours.