Did you know its National Bike Week 13th to 21st June?
1st June 2015
... Comments
---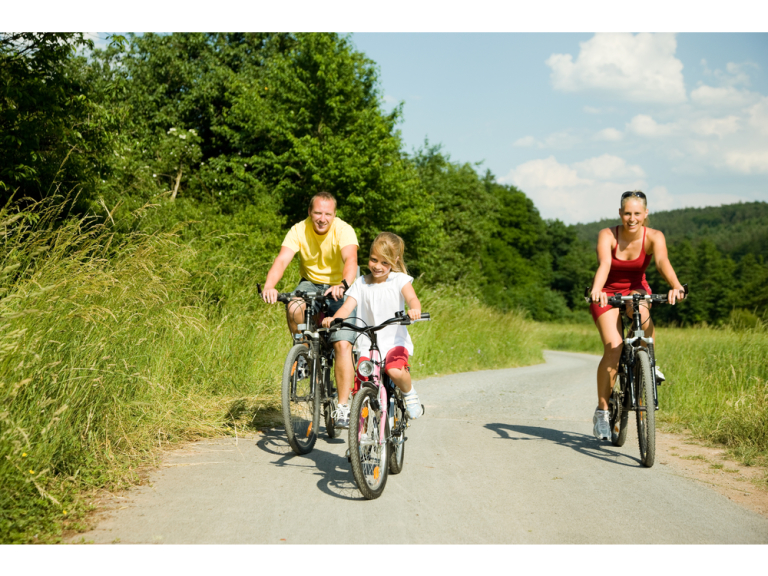 June 13th to 21st is National Bike Week and a great opportunity to promote cycling and demonstrate just how easy it is to make cycling part of your daily routine.
As a bike friendly City with considerate drivers and excellent bicycle parking, it is really easy to get around the Cambridge by bike so if you haven't yet made cycling part of your daily routine, maybe National Bike Week will provide all of the encouragement you need.  
But what are the benefits of cycling?
Anyone can join in – providing you have the right equipment, cycling can be great for pensioners, young children, able bodied people and those with disabilities.
You can exercise as and when you want – you can cycle any time of the day or night to suit you, your family and your lifestyle. Cycling is easy to fit into your normal routine.
Cycling is great for the environment - travelling on two wheels is better for the planet than going anywhere by car, bus or lorry. A bike produces zero pollution.
It's easy on your joints – cycling is a low impact form of exercise so easier on your joints.
It can improve your fitness - keeping fit reduces the risk of serious illness;
You'll get to your destination faster – in a big City like Cambridge, you'll reach your destination in half the time if you cycle.
You'll save money – no longer will you have to drive and pay out for petrol or diesel.
Even if you can't complete all journeys by bike, you'll still be saving yourself money.
It's a sociable sport – cycling is something you can do with your children or with friends.
Taking up cycling could be one of the best decisions you'll ever make. Go on … get on your bike!!!
---
This blog has been written by NJ Copywriting: Reliable, Affordable Copywriting for 8 years!  Nicola can be  contacted on:  07742 965337.
---