Collecting Postage Stamps - A simple guide
The world's first adhesive postage stamp was The Penny Black which was issued on the 1st of May 1840. At the time the system of postal charges was complicated and expensive and was also paid by the recipient, depending on weight, quantity of pages and distance travelled. So, a man, later to become Sir Rowland Hill devised a system of pre-payment to streamline the postal delivery service and also meant that the sender had to pay, which meant no more knocking on every door to get the payment, which saved a lot of time and money. The new stamp enabled letters of up to half an ounce [14g] to be delivered for a charge of 1d [less than 1/2p], regardless of distance inside the UK.
The Penny Black lasted less than one year, because it was discovered that the red ink that was used for cancelling the stamp was difficult to see and easy to remove, hence the stamps were being reused. It was replaced with The Penny Red and black ink was used to cancel the stamps, which was easier to see and much cheaper to use. So, the postage stamp was born. Other countries soon followed Brazil and Switzerland in 1843 and very soon, the rest of the world caught up.
The World's First Christmas Stamp
This stamp, the Canadian Xmas 1898 stamp, is reckoned by some to be the world's first Christmas stamp because of the inscription at the bottom middle of the stamp. However, other people believe, the first Christmas stamp should be the first one with a Christmas theme.
That honour goes to, The British Forces stationed in Egypt in 1935. For many years this stamp was not recognised as the first one, because it was classed as a seal and not a stamp. However, since the mid-sixties, they have been recognised as stamps because they were prepaid and therefore not seals or labels. As with the very first stamps, other countries were quick to follow and in 1937, Austria issued two Christmas stamps, followed by Brazil, who issued four in 1939 and Hungary followed in 1941.
Unusually shaped stamps
Triangular
The first non-rectangular stamps were triangular and were issued by The Cape of Good Hope, South Africa in 1853 and were printed in a square, which was to be cut diagonally, creating two triangular stamps. 
Other unusual shapes
Charity Stamps, also known as Semi Postal Stamps.
These stamps are specifically issued with a view to raising money for special causes, Charities etc. They're sold at more than face value with the surplus going to the worthy cause.
The first issue for charity was actually a post card, which was sold for 6d but actually had a face value of 1d. The difference was given to a postal worker's charity. The first actual charity stamps were issued by the Australian states of New South Wales and Victoria who issued stamps for Queen Victoria's Diamond Jubilee in 1897 which sold for 12 times face value. These types of stamps became much more widespread in the 20th Century with some countries adopting an annual issue, such as Switzerland, which has issued a set of charity stamps every year since 1913.
Several New Zealand Health stamps which were issued regularly to raise money for the Health Service.
England have also had issues to raise money for charity, including stamps to help handicap charities.
Colleting specific themes [THEMATICS]
A very popular way to collect stamps in the modern world is Thematics. This is where the collector only collects stamps which have a certain subject eg Dogs, Cars, Bridges, Olympics etc. There is a massive scope for building a great collection in this way. This is probably the cheapest way to make a good collection because a few Eastern European countries issued vast amounts of colourful stamps with all sorts of themes including Football, Space Travel, Animals, Insects and many many more.
Some more sample layouts that you could make, that would look great for doing displays include:
Dogs
Football
Motor Cars
Insects and Spiders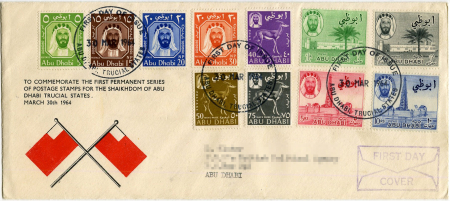 Another very interesting category for collectors, is the FDC or First Day Cover. These are envelopes produced by the Post Office and some private companies, on the actual day that the stamp or stamps are issued.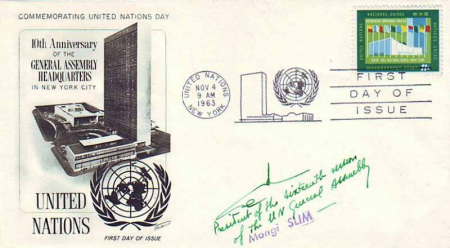 The envelope will contain the full set, or single stamp and will be franked with a First Day of Issue cancellation. The more collectable and more interesting, not to mention more valuable of these will generally be the ones with a cancellation that is relevant to the issue of stamps. Here are a few examples of relevant cancellations.
You can see and buy lots of First Day Cover collections on the Royal Mail website here.
Try a collection of a famous person
Another collection you could make, also with a theme, is a famous person, it could be a favourite film star, politician or sporting hero. This collection probably wouldn't be as big because it's more specific, but that means you could make several collections.
Ideas for such collections can include:
Charlie Chaplin
Sir Winston Churchill
Elvis Presley
Marilyn Manroe
Those are just a few suggestions, you can, of course, choose anything or anyone you want.
Another good idea is to build a one country collection. This is quite self-explanatory. The most popular country for the British Public is, of course, Great Britain. You can collect one monarch or the 4 Kings, which are Edward VII, George V, Edward VIII and George VI. Queen Victoria could be another collection because there are so many variations, plate numbers etc, or you could just collect Queen Elizabeth II.
You could also decide to collect the whole lot from Queen Victoria 1840 to date, but that would require a fair amount of money.
Another collection of interest, which I collected myself at one time, is The British Commonwealth. It is a huge collecting field, but you can narrow it down a bit by only collecting stamps for the time that each country was in the British Empire. A good example is India that left the Commonwealth in the 1940's, so their stamps were only of interest up until that time. If you choose the British Commonwealth, you will be in for a treat. There are a lot of fantastic stamps to collect.
You can buy specialist stamp albums to display specialist collections, such as One Country, but I always found a standard ring binder and A4 paper was a much cheaper alternative, only using specialist pages for the unmounted mint sets. It is quite easy and enjoyable to plan your pages with a rule and pencil. Stamp hinges are readily available, but should only be used on used stamps, the use of them on mint stamps, will greatly reduce the value because of the marks left on the surface of the gum. Mint stamps should also be kept in a non humid atmosphere as the slightest amount of damp could have disastrous consequences, as the stamps could easily become stuck to the page, or each other.
The most interesting field for collecting, for me, was Great Britain, but only up until 1952, when Queen Elizabeth came to the throne. Since that time, in my opinion, the quality of the stamps has greatly decreased. The great example of this is the Penny Black and other stamps from that time. They can still be found in great quantities online and in catalogues, quite cheaply. Whereas, the stamps that have been, and still are, produced will not stand that test of time.
I do hope that you have enjoyed my introduction, albeit in a small way, into the world of philately and all the avenues that are open to the collector. If you decide to collect stamps, it may be a good idea to start off collecting anything and everything, as stamps are available in great quantities at stamp fairs, car boot sales and charity shops. Then after a while you will start to prefer maybe a single country or monarch and your journey will begin and it will be a journey that will take you anywhere you want to go.
ENJOY
Roy Hancock
---
This blog article was kindly written by Roy Hancock, a local collector of all things antique.  If you would like to get in touch with him, please contact us with your question at cambridge@thebestof.co.uk
---
If you would like to find out more about the world of stamp collecting, take a look at some of these resources:
Stamp collecting: The mistakes worth millions
---
Images are from https://commons.wikimedia.org