Eating Out In Basingstoke
3rd July 2018
... Comments
---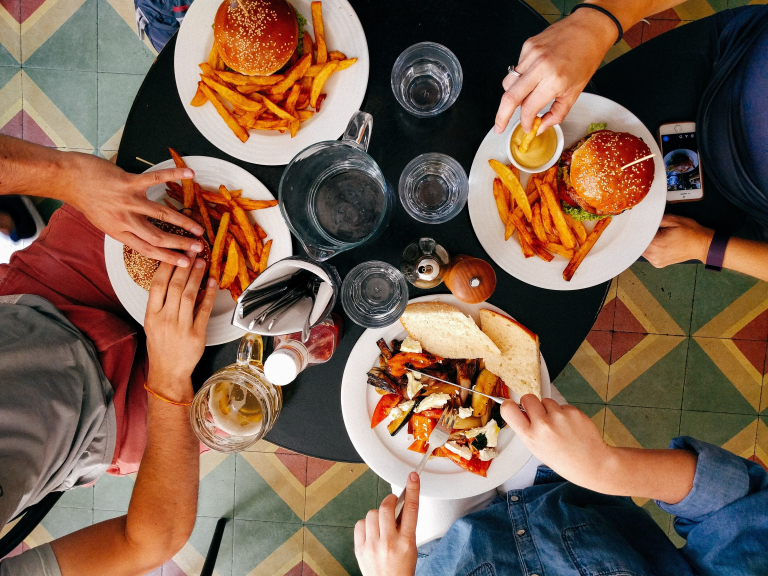 Restaurants are more than food on a plate. They are a meeting place for family and friends, they provide entertainment, an experience, a setting and choice.
We continue to make eating out special, where we can celebrate or treat ourselves. Whether it be a romantic meal for two, a group dinner, a business lunch or just a quick bite on the go. There are so many choices.
Regular eating out with special friends mainly originates from the French Industrial Revolution era. Many words used for eating out are derived from or a translation of the French, such as; hotel, cafe, wine list, maitre d, hors D'oeuvres, hostess, restauranteer. The word 'restaurant' comes from the verb to 'restore'. The original restaurants were health food stores.
A study shows that Brits eat out on average 1.5 times a week and spend £53 per meal.
Situated in the Hampshire countryside, 45 minutes from London, Basingstoke has much to offer the discerning diner. The main focus of chain restaurants to be found in Festival Place, while the top of town is home to a wide variety of independent restaurants.
If you're looking for that special restaurant, look no further. For Basingstoke caters for all tastes. Find the best Chinese Restaurants, Indian Restaurants, Thai Restaurants, Hotel Restaurants and Bars in Basingstoke.