Connective Chiropractic is a Winning Concern
10th November 2017
... Comments
---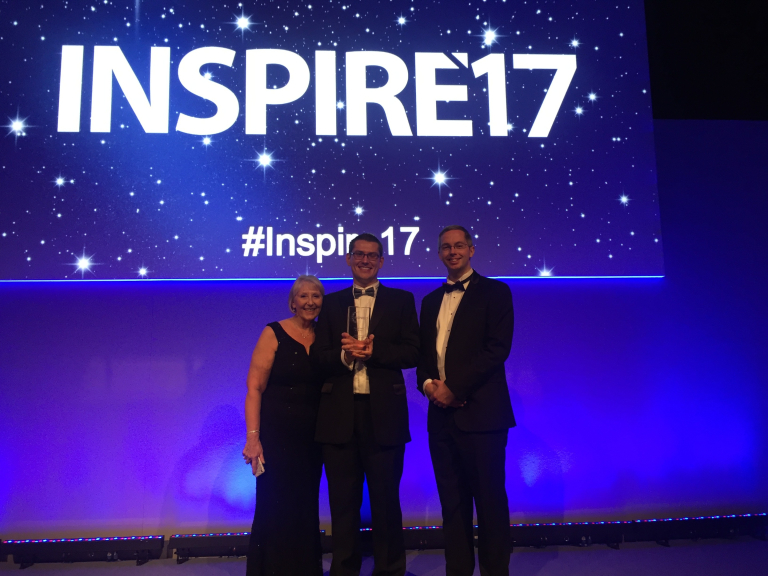 Connective Chiropractic of Basingstoke has been announced as New Business of The Year finalist in the Inspire 17 Business of The Year Awards at the annual Inspire17 Awards to be held shortly at the Hampshire Court Hotel. The prestigious black-tie event is an annual gala night at which the finest most inspiring local businesses are celebrated for their exceptional contribution to their community's consistently throughout the year.
The Inspire Business Awards are run by Destination Basingstoke which is a not-for-profit company with stakeholders in the private and public sectors. Its purpose is to promote Basingstoke and area in every aspect through a number of self-funding activities.
The Inspire Business Awards celebrate the successes of local business in North Hampshire. The Business Awards are open to businesses across the County and of all sizes, SME's and larger concerns, new businesses and new start-ups to established organisations and are designed to create recognition for them amongst the community, this has the advantage of making them known to the community and provides recognition for exceptional team efforts for all involved.
Since their inception in 2005, the awards have been a huge success with hundreds of local businesses attending the Inspire Business Awards Dinner each year, 2017 is promising to be the best yet with about 600 people attending, and hopefully, a very successful one for James and Connective Chiropractic.
The Inspire 17 event will showcase the cream of local businesses and will centre around an outstanding Awards Ceremony with the many hopefuls waiting with bated breath to hear if they are winners.
James Harrison of Connective Chiropractic Basingstoke is at the forefront of clinical chiropractic practice, James is also a trainer and mentor to those following him into the profession. He is a specialist in the neurological role the nervous system plays in health, healing, wellness and living life to the full. He also is expert in Biomechanics, understanding the way the human frame and it's mechanisms are affected by injury and stress and thereby how to untangle the effects through carefully planned and empathetic manipulation.
Judging by the exceptional comments left by his many satisfied patients James and Connective Chiropractic of Basingstoke are already winners! We wish them every success on November 23rd for an award-winning evening.
The Best of Basingstoke.