Twitter Saves The Day for Sports Relief Runner in North Devon!!
26th March 2012
... Comments
---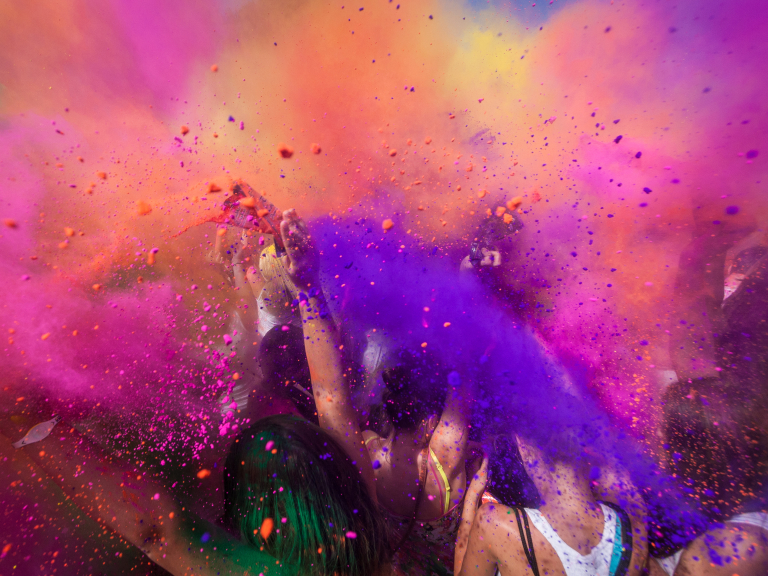 I was really looking forward to the Sports Relief Mile, organised at Victoria Park in Bideford on 25th March. 4 of the girls I do aerobics all decided to have a go and we agreed that we'd have a change of scenery and go to Bideford, instead of the run at Rock Park in Barnstaple.
We set off early so we could have a cup of tea and soak up the very unseasonal and lovely sunny weather. So you can imagine just how cross I was when I went to put on my trainers and realised I'd left them at home, what a numpty! I was wearing a pair of flat shoes so it wasn't the end of the world but whilst enjoying that cup of tea, I sent an innocuous Tweet along the lines of.."having a blonde moment and have left my trainers at home when I need them to run the #sportsrelief mile in #bideford"
Two minutes later my phone beeped and it was 'Tracey' tweeting back to ask what size was I, she'd bring me a pair to wear? Well I sent one back and she replied telling me to look out for her husband and son who were both running dressed up as Tony the Tiger...........and so it went on, we met, had a laugh, I ran in Tracey's trainers alongside the two Tigers and we shared a few more laughs and some pictures at the end of the run. See below!
So whats the point of the story?.........there isn't one really, except that Twitter is alive and well in North Devon, it makes for chance encounters that restores your faith in the niceness of most people and for those of you not using Twitter, its not too late to have a go, but only if you want to.
I was running with a couple of ladies who are a year or 2 older and they were gobsmacked at what they witnessed, how Twitter worked and that there are decent, lovely people out there in the virtual world who will help out in the real world, if they can. Thank you Tracey. Matt and Joshua and long may it continue!