WHO LET THE DOGS OUT! LOCAL CARE HOME HOSTS 4TH ANNUAL DOG SHOW
29th August 2018
... Comments
---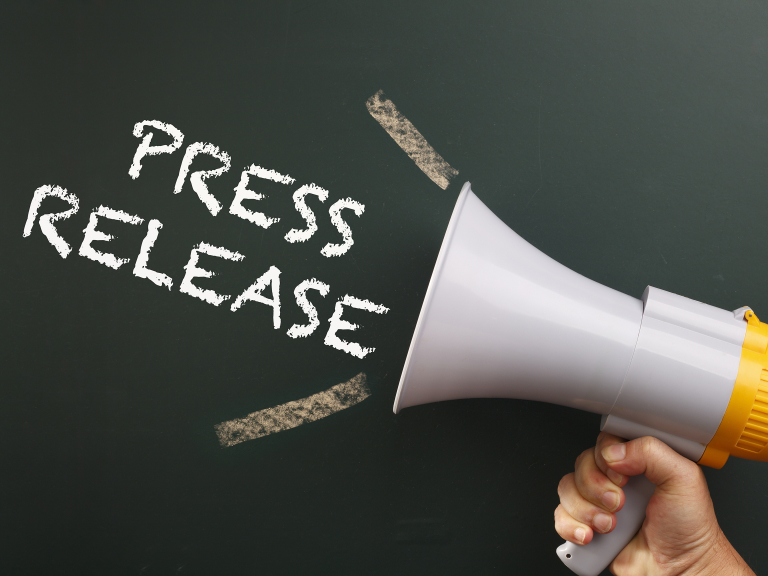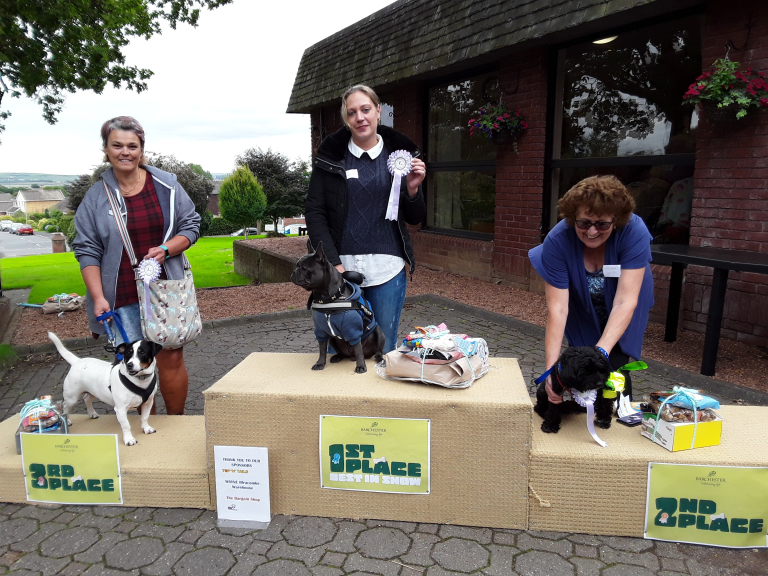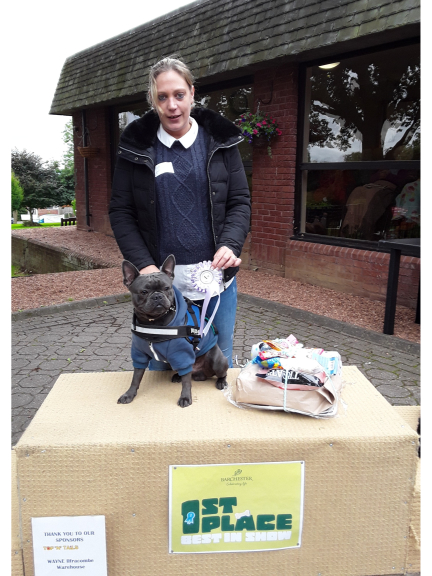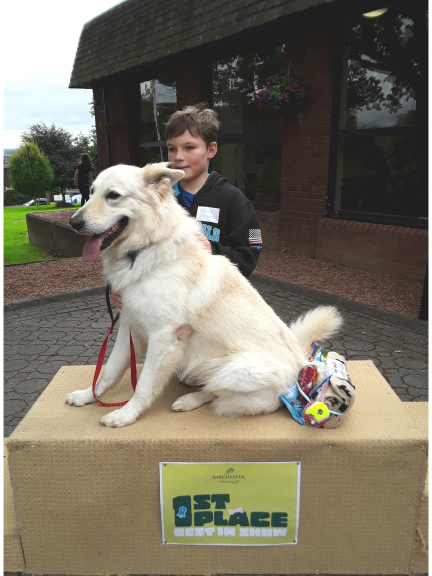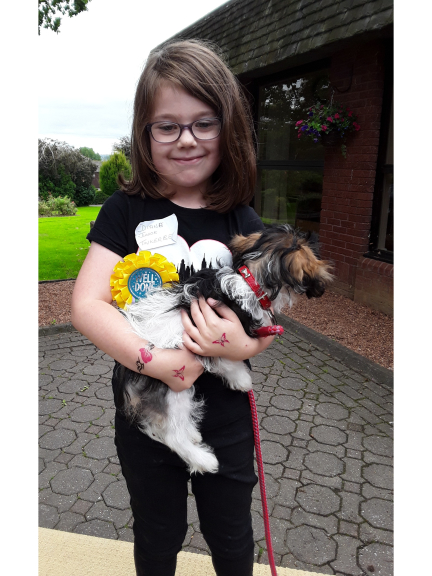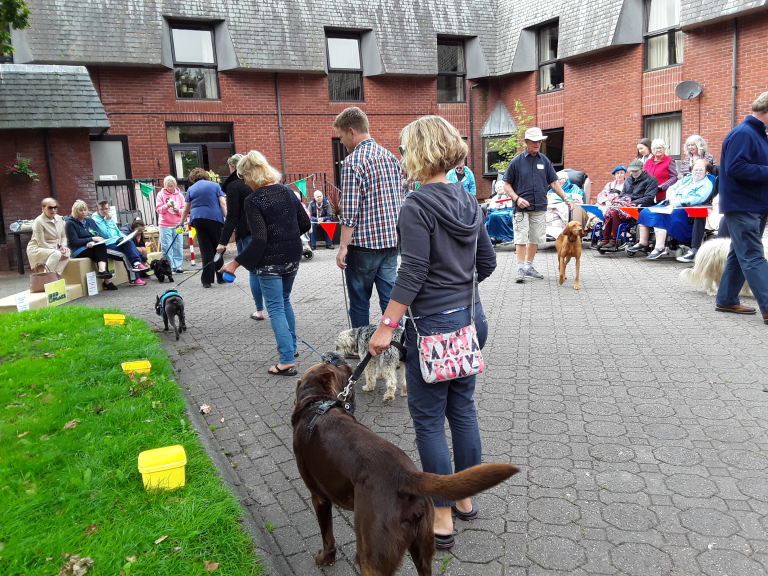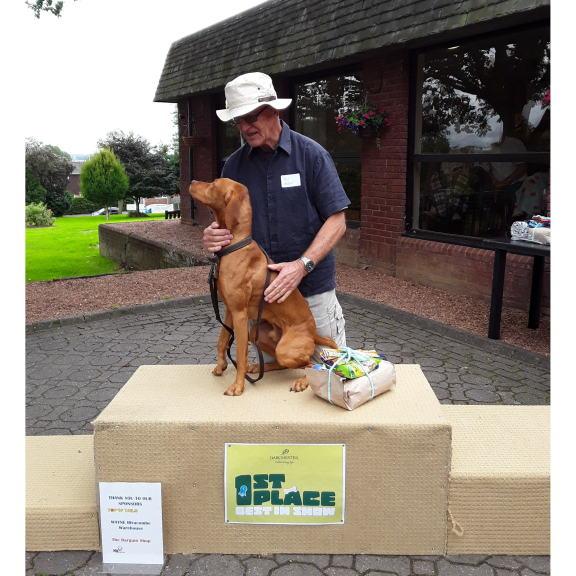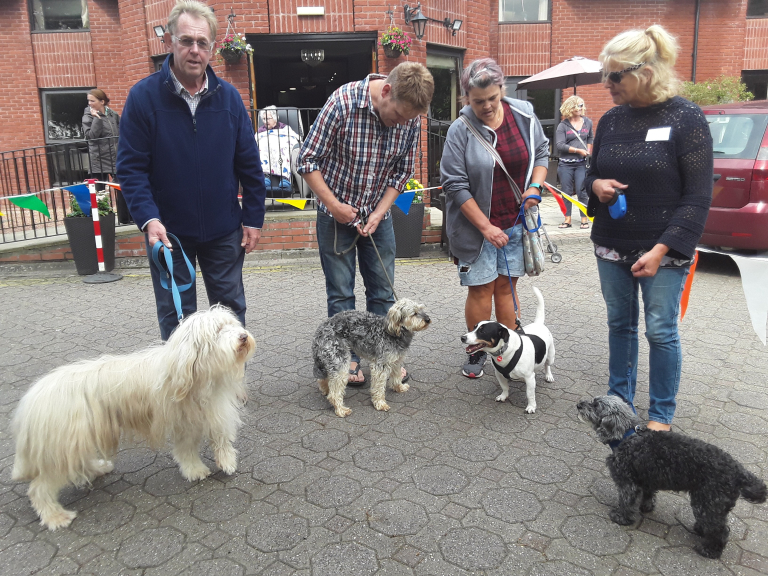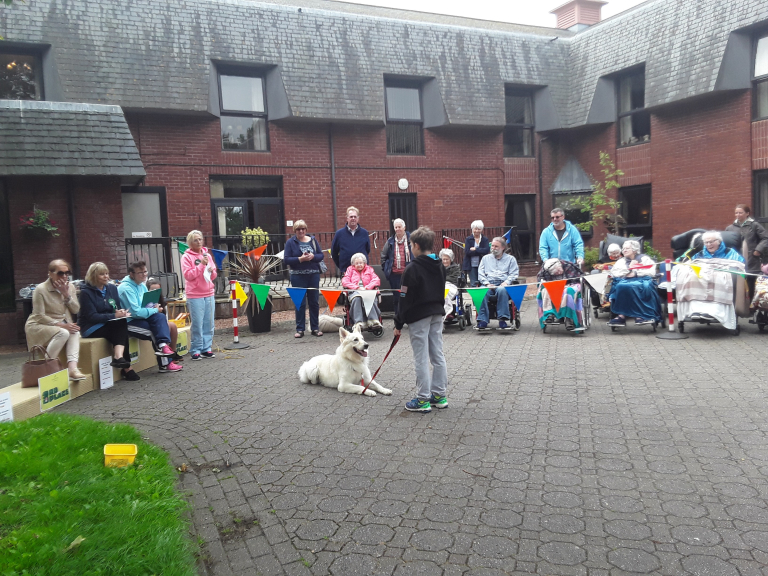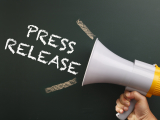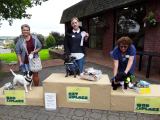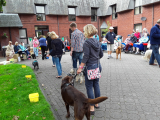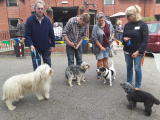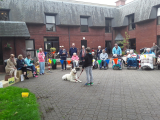 Staff and residents at Barchester's Tyspane Care Home in Braunton enjoyed a litter of pupsicles for World Dog Day on Monday 27th August when they hosted their 4th annual dog show.
This year's dog show featured nine entertaining categories from "Waggiest Tail" to "Scruffiest Mutt"; as well as "Best Junior Handler" and "Noisiest Mutt" amongst others. Entry was free for all who came to cheer on the furry competitors, who were up for champion prizes from our local supporters, Tops and Tails, K9 Focus, Wayne Warehouse and The Bargain Shop in Braunton.
Best in Show was chosen by residents and staff, and was awarded for the second year running to "Bronson", the French Bull dog owned by the Abi Quaintance. Best Junior Handler category went to Jamie Townsend (11) with "Jasper", his Swiss Shepherd who impressed the crowds with his tricks, while 6 year old Diane Widgery melt everyone's heart and won second place in the Junior Handler category and won the Best Puppy category with 11 weeks old "Tinkerbelle". The residents enjoyed a good laugh at the" Waggiest Tail" competition, won by "Hank", while Border Collie "Staffy" won the scruffiest category. Staffy's owner Cliff Reve thanked Tyspane for his prize and for hosting another fun event and pointing to Staffy, he added that he thought she had a chance.
General Manager, John Bayliss said: "Our residents and staff love our popular annual dog show and to have a chance to watch and judge the dogs was very special for everyone. They had a great day meeting our furry friends and their families from the community. Animals are very important to our residents and they are always welcomed here at Tyspane. 
Volunteer judges at Tyspane said "it was a tough choice awarding best pup because they were all so affectionate and friendly! It was a lovely event, despite the weather!"
---
Tyspane care home is run by Barchester Healthcare, one of the UK's largest care providers, which is committed to delivering personalised care across its care homes and hospitals. Tyspane provides residential care and nursing care for 55 residents from respite care to long term stays.
All images and content supplied courtesy of Barchester Healthcare www.Barchester.com