Organic September Is Here!
1st September 2014
... Comments
---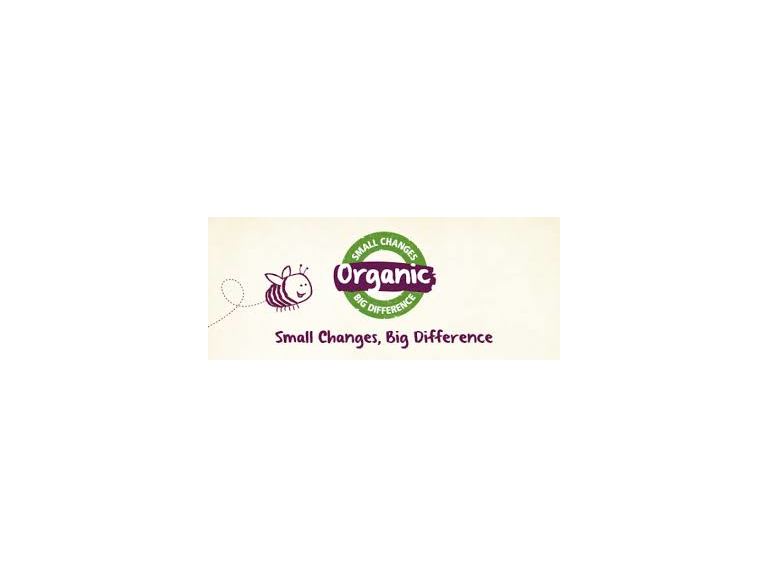 This year the Soil Association needs you to join their "Small Changes, Big Difference" campaign.  This year we have a whole month to celebrate all things organic as National Organic Fortnight has been replaced and has now become Organic September.  
The message is to promote organic and encourage shoppers to discover their own favourite organic products - and there are lots to choose from.  So, swap your usual supermarket foods for organic products.  Be kinder to yourself, your wildlife, and create an overall healthier planet. 
Why not make a pact to replace just one of your everyday products each month with an organic one instead?  You could replace food items, beauty products, clothing or household goods and before you know it you could be completely organic! 
The Soil Association has lots of helpful ideas about how you can shop for less and if you join The Soil Association you can get access to exclusive offers via Organic Connect, a directory of independent retailers and suppliers.  You could even have an organic box, filled with fresh fruit and veg, delivered straight to your door!
Have you ever thought about having an organic holiday?  By visiting The Soil Association website you can find a beautiful place to stay for a fabulous holiday - you could choose from a working organic farms, where you could find out more about organic farming, an organic campsite, yurt or cottage - something for everyone!
For more information visit their website at: http://www.soilassociation.org/smallchangesbigdifference.