North Devon Friends - a Meetup success story
The North Devon Meet Up started 18 months ago and now welcomes members of all ages and backgrounds to enjoy the wonderful places here in North Devon, with new friends made possible through the internet.
The group organises events such as coastal walks, pub meal outings, a book club, visits to stately homes and gardens, trips to the cinema and many more besides. Whilst 6 core organisers host events, all members are encouraged to make suggestions for, or arrange events themselves. Lead organiser Ian said "The group has more than doubled in size since the start of 2016, and we're now getting a diverse mix of members coming to our events on a regular basis."

The group welcomes single persons, couples, entrepreneurs, professionals, retirees - in fact anyone from any walk of life. The only requirement is that you want to meet new friends, broaden your social outlook and have some fun days and evenings out.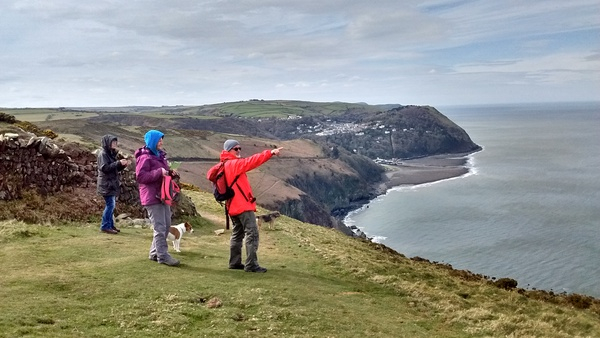 "Our groups sees a lot of newcomers to the North Devon area, and we provide the perfect place for them to meet new friends and start to feel settled here. Of course we are not exclusively here for newcomers and what's great is that we see a real mix of people from different areas and backgrounds. Plus, everyone gets on really well," continues Ian, "We currently don't get much interest from families with children, but if there were sufficient interest we'd certainly look to organise some 'family-friendly' Meetups." 'Dog-friendly' events have recently been introduced to satisfy the numerous requests, a testament to the flexibility and adaptability of the group.

There are no membership fees; participants pay for any of their own costs at each event, which may be car parking, drinks, food or entrance fees. Recent events have included Drinks at Cedars and Lilico's, the monthly book club, a social bike ride, a day out on West Somerset Railway, a visit to Exmoor Zoo, Coffee and chat at Costa, a visit to Arlington Court, and a go on the Driving Range at Portmore Golf Park.
If you're keen to find out more, or you know a friend who'd like to get out a bit more take a look at the website www.meetup.com/North-Devon-Friends/