Making The Best Of Car Boot Sales - Grab A Bargain Or Sell Your Unwanted Items
19th May 2014
... Comments
---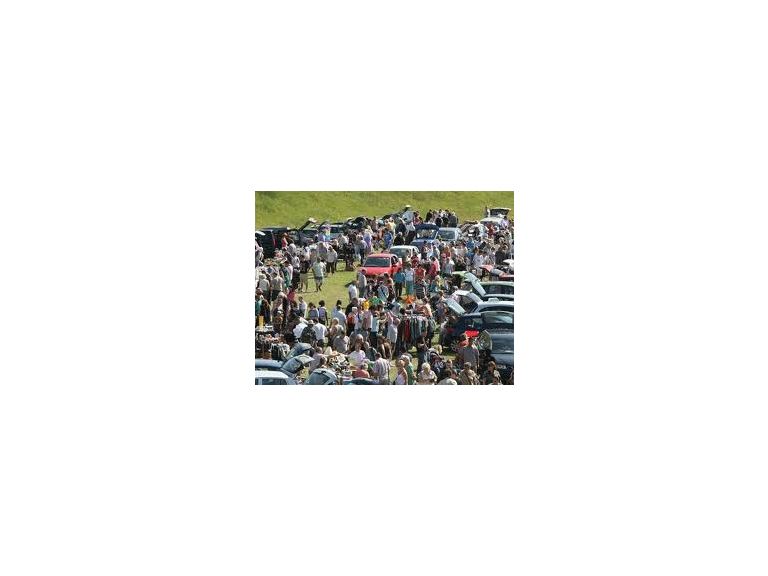 With local car boot sales around Barnstaple held (during summer months only) at Landkey Showground and one of the biggest in North Devon every Sunday at Pottington (winter months at Roundswell) you can be sure to grab a bargain or just enjoy an afternoon out in the nice weather (hopefully).
There are many people selling their unwanted items, generally local businesses (ie. Butchers Vans, Lunch Vans, Cheese Sellers) selling their locally produced wares and a cacophony of noise.  In general, a fabulous and friendly way to spend some pennies and socialise without the need to pay High Street prices.
A few tips for first time car boot sellers:
Make a note of the telephone number for the operator and give them a call the day before the event to make sure it's still on.

Check the weather forecast as well  (If it's raining, there probably isn't much point in going).

Take a few drinks and maybe a snack or two, especially if you are on a budget and/or have kids with you.

Take sunscreen, it's easy to get burnt on a sunny day.

If you have dogs and plan on taking them check that they are allowed on site, and if so take some water for them.

Turn up at least an hour before the advertised seller start time (There is always a bit of competition for the best pitches and this means the regulars will be early, but also means the regular buyers will be early too and they usually have the most money to spend).

Make sure your table is easily accessible in the car/van so you can get started straight away.

Most sales are done within the first hour of setting up, but it does vary from boot to boot and you can hope for a steady trickle of interest and sales throughout the boot sale.
 A few tips for buyers too:
Set Your Alarm!  Get there early!

Call ahead to ensure the car boot is still running and whether there is a strict entry time.

When you arrive, go straight to the newest boot sellers and wait (if there is already a queue at one stall, go to the next)

Choose a few items that peak your interest and ask questions (Do your research).

Talk to people - you'll get more tips and hints that way.  Getting in with the regular sellers, operators and other buyers can be invaluable.

Haggle!  We are a notoriously bad nation for not haggling - smile, don't be embarrassed and make an offer .

Always carry change - you'll miss out if a seller only has a fiver of change and you have a £20 note!

Always carry a few bags and keep a box in your car with newspaper or bubble wrap!  Regulars will generally have a supply of bags, but if the seller is new to the car boot experience they may not have thought of everything!
For more information on the local upcoming car boot sales check our very own events page at: http://www.thebestof.co.uk/local/barnstaple/events 
The only thing left for us here at Thebestof Barnstaple to do is wish you luck and go and grab a bargain or make some money!