Local FM Radio Dedicated to North Devon is NEARLY Here.......Honest!
29th October 2013
... Comments
---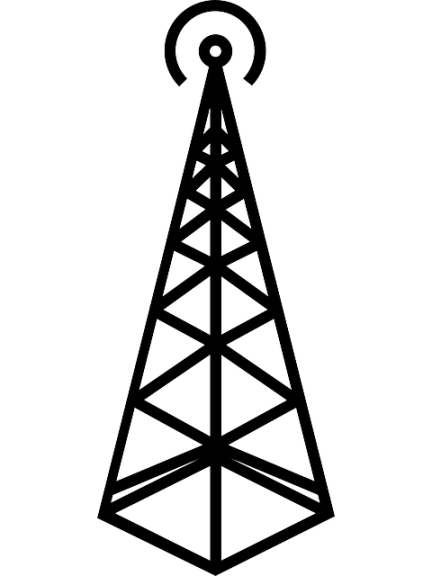 FM radio in North Devon IS getting closer to reality, honestly !! So says Paul Crockett who has led a team of dedicated volunteers for over 3 years, to keep The Voice on air, via online and DAB broadcasting.
Since getting approval from OFCOM to run a community station for North Devon earlier this year the biggest barrier has been fundraising forthe transmitter masts and extra equipment needed to get FM up and running.
But now work is nearly finalised installing the very large telegraph pole at Holmacott and antenna masts at Petroc and Ilfracombe and the station engineer Nick is doing the clever stuff that only he can do, to set everything ready for final commissioning for OFCOM.
The original launch date of 19th October, has passed us by......this was chosen as it was was the 21st anniversary of the launch of Lantern, but now we are now looking at the second half of November, so watch this space.
Its nearly 3 years since the first RSL broadcast, so much has happened since then, now plans are very much in place for the full time launch on FM across the vast majority of North Devon. And for the forward thinking of you the FM channels will be 106.1 and 107.8!
Looking ahead, people in North Devon can expect news about North Devon, broadcast from North Devon. Local news, updates, events, activities, including the town or village they live in. And for business owners this gives more choice. As the FM channel gains momentum and coverage so too will its reach for advertising.
If you are interested in details of competitively priced advertising packages targeted across North Devon then give Paul a call 07779 321022.