Eat Dirt on Exmoor – Off Road Cycling Event
26th February 2016
... Comments
---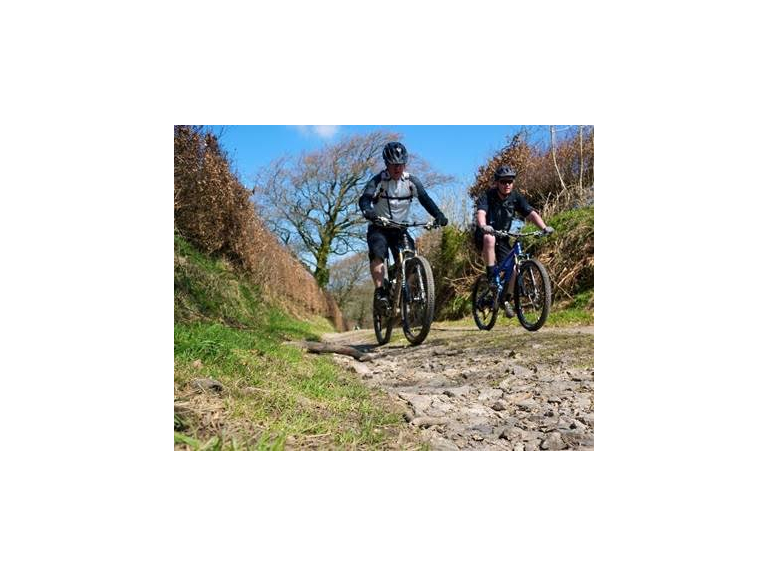 The "Eat Dirt on Exmoor" event will offer 2 routes of 14 or 23 miles, through stunning Exmoor scenery. Much of the route is not normally open to the general public; Calvert Trust Exmoor are grateful to the Hollam, New Invention and Broford Estates for allowing special access for this event.
The route will start and end in the picturesque Exmoor Town of Dulverton. Passing through the stunning scenery around the River Barle, the route runs up to the ancient stone clapper bridge at Tarr Steps. From there the route climbs up onto the moor, with far reaching views in all directions, before heading south east to the river Exe and then back into Dulverton for the finish line. There is also a shorter, 14 mile route available for riders looking for a more moderate alternative to the full endurance ride.
Registration for the event is just £17 per rider, with £15 of that fee going directly to Calvert Trust Exmoor to help them support people with disabilities to enjoy accessible adventure activities, including accessible cycling. (The remaining £2 is an administration fee retained by British Cycling).
Calvert Trust Exmoor is a charity that works with people with all types of disability, providing opportunities to access adventurous sports and activities, including accessible cycling.  Rob Lott, Head of Communications at Calvert Trust Exmoor said; "We are very excited about this fantastic new event, it promises to be a great day. At just £17 per rider this event is great value for money; at the same time £15 of that fee will go straight into helping people with disabilities to access cycling and other adventurous  activities, so not only will you have a great ride, you are supporting a great charity too!""
 To find out more about Eat Dirt on Exmoor or to sign up visit www.calvert-trust.org.uk/eatdirt or email Robin from Calvert Trust Exmoor on robin@calvert-trust.org.uk.
It promises to be an exciting event; riding through beautiful Exmoor National Park, up to 250 riders taking part, aerial filming from Altitude58, and more. If it proves popular we are hoping to make this an annual event; don't forget to sign up to ride so you can always say you were part of the first one!