Braunton Fair's New Initiative! Late Bank Holiday Monday - May 26th 2014
22nd April 2014
... Comments
---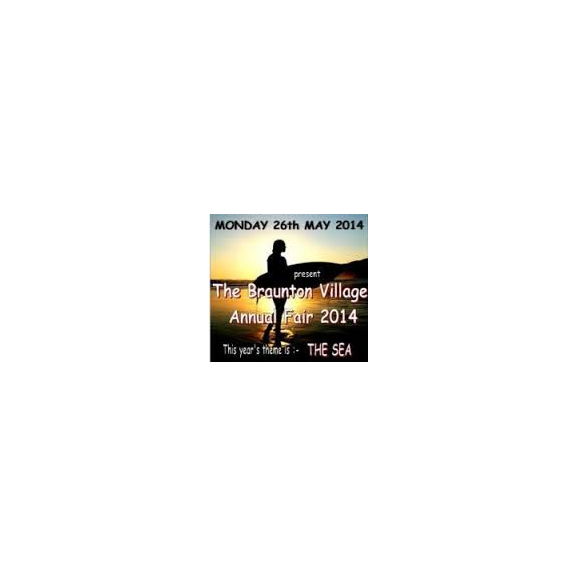 Braunton Fair is jointly organised by Braunton Rotary Club and the relatively newly formed Rotary Club of Braunton Caen.  Funds raised at the fair are donated to local charities.  Admission is free but raffle tickets will be sold and all donations are welcomed.
Philip Milton, Chairman of the Braunton Fayre Committee is proud of the local commitment and generosity to this very special annual event, that raises a lot of money for local charities.
"THE BAY" (Yes, not 'EBay'.....!)
A special stall has been created this year, 'The Bay', which fits well with their 'sea' theme.  Within the auction stall, there will be lovely things for you to bid on so please make a special effort to visit, have a look at the items for sale and leave some bids - call back later to see if you are successful or if you need to raise your offers!
Never fear! If you were worried you may have missed out on being an auction donor, suitable lots are still being collected and donated.  If you are in business in the area, please be generous and contact Philip Milton with a pledge or deliver items to Tom McCormack at The Mobility Centre in Braunton or even directly to the stall on the day.
It would be helpful if items can be pledged sooner rather than later, so that more publicity can be given to the items for sale. You can leave bids in advance as well either by e-mail to: admin@brauntoncaenrotary.co.uk, through the Facebook Page or even a Tweet.
To give you just a glimmer of what is already for sale/auction:-
A Winter Weekend break for two in ANY Brend Hotel, courtesy of The Brend Group

Dinner for two in Doyles Restaurant courtesy of The Woolacombe Bay Hotel

A new fold-up bicycle

A day's falconing experience with Jonathan Marshall

A Cream tea for four persons at Trimstone Manor Country House Hotel
So please be dig deep! There are no reserves, but remember every single penny of your offer goes straight to charity.
Be generous with your donations and throw caution to the wind with your bidding!