Junior Kicks (Aged 7-12)
Unit 1A, Alvar Business Park, Straight Road, Willenhall, West Midlands,
WV12 5QY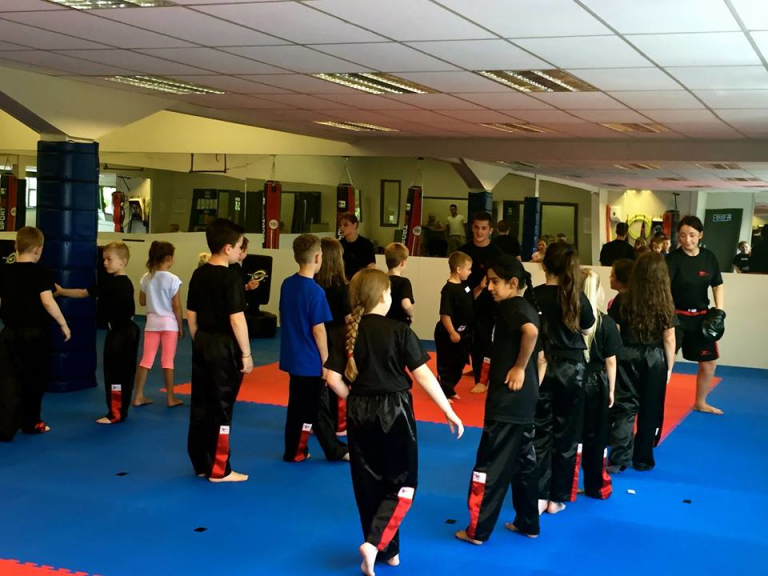 The Junior Kicks curriculum is designed to increase a child's balance, flexibility, strength and boosts confidence.
Kickboxing is a great sport to develop your child's condfidence as well as self discipline, focus, endurance and strength. 
All Junior Kicks classes are fun and provide your child with a great opportunity to develop themselves personally, with a chance to develop their independance and communication skills.
Junior Kicks classes are at 4:30pm - 5:15pm every Tuesday and Thursday, as well as 11:30am - 12:15pm every Saturday.
First trail lesson is free! But please contact Gio Kicks to pre-book your child's first trail lesson.
Future dates
Thursday 25th January 4:30pm until 5:15pm
Saturday 27th January 11:00am until 11:45am
Saturday 27th January 11:45am until 12:30pm
Monday 29th January 5:30pm until 6:15pm
Tuesday 30th January 4:30pm until 5:15pm
Wednesday 31st January 5:30pm until 6:15pm
Thursday 1st February 4:30pm until 5:15pm
Saturday 3rd February 11:00am until 11:45am
Saturday 3rd February 11:45am until 12:30pm
Monday 5th February 5:30pm until 6:15pm
Tuesday 6th February 4:30pm until 5:15pm
Wednesday 7th February 5:30pm until 6:15pm
Thursday 8th February 4:30pm until 5:15pm
Saturday 10th February 11:00am until 11:45am
Saturday 10th February 11:45am until 12:30pm
Monday 12th February 5:30pm until 6:15pm
Tuesday 13th February 4:30pm until 5:15pm
Wednesday 14th February 5:30pm until 6:15pm
Thursday 15th February 4:30pm until 5:15pm
Saturday 17th February 11:00am until 11:45am
Saturday 17th February 11:45am until 12:30pm
Monday 19th February 5:30pm until 6:15pm
Tuesday 20th February 4:30pm until 5:15pm
Wednesday 21st February 5:30pm until 6:15pm
Thursday 22nd February 4:30pm until 5:15pm
Saturday 24th February 11:00am until 11:45am
Saturday 24th February 11:45am until 12:30pm
Monday 26th February 5:30pm until 6:15pm
Tuesday 27th February 4:30pm until 5:15pm
Wednesday 28th February 5:30pm until 6:15pm
Thursday 1st March 4:30pm until 5:15pm
Saturday 3rd March 11:00am until 11:45am
Saturday 3rd March 11:45am until 12:30pm
Monday 5th March 5:30pm until 6:15pm
Tuesday 6th March 4:30pm until 5:15pm
Wednesday 7th March 5:30pm until 6:15pm
Thursday 8th March 4:30pm until 5:15pm
Saturday 10th March 11:00am until 11:45am
Saturday 10th March 11:45am until 12:30pm
Monday 12th March 5:30pm until 6:15pm
Tuesday 13th March 4:30pm until 5:15pm
Wednesday 14th March 5:30pm until 6:15pm
Thursday 15th March 4:30pm until 5:15pm