Jump & Eat After School @ Jump In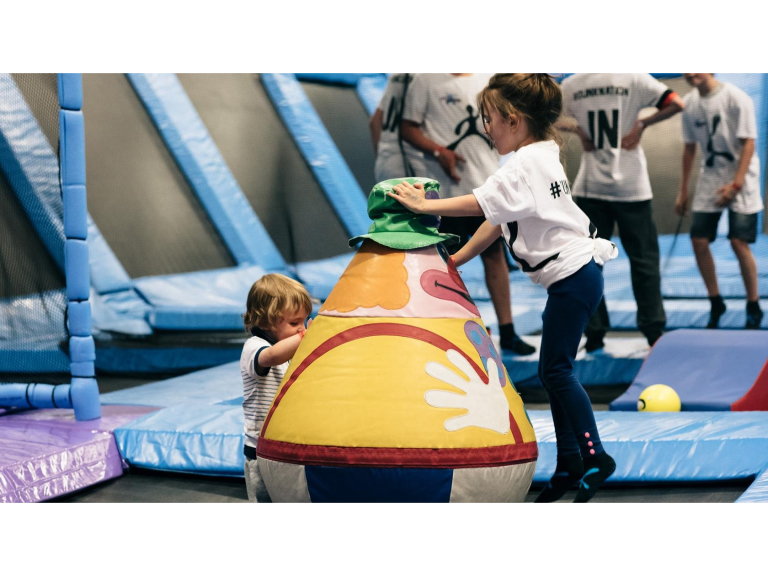 Take your children to Jump In after school for a bounce and pizza at Jump In!
This offer is ideal for parents with hungry school children! Bring your children down after school (3:30pm – 5:30pm) for a bounce followed by some pizza for just £8.95.
Term time offer only.
To check availability or to find out more information about these classes contact Jump In:
0845 838 6214

Bentley Mill Way, Walsall, WS2 0BT
Future dates
Tuesday 20th March 3:30pm until 6:30pm
Wednesday 21st March 3:30pm until 6:30pm
Thursday 22nd March 3:30pm until 6:30pm
Friday 23rd March 3:30pm until 6:30pm
Monday 26th March 3:30pm until 6:30pm
Tuesday 27th March 3:30pm until 6:30pm
Wednesday 28th March 3:30pm until 6:30pm
Thursday 29th March 3:30pm until 6:30pm
Monday 16th April 3:30pm until 6:30pm
Tuesday 17th April 3:30pm until 6:30pm
Wednesday 18th April 3:30pm until 6:30pm
Thursday 19th April 3:30pm until 6:30pm
Friday 20th April 3:30pm until 6:30pm
Monday 23rd April 3:30pm until 6:30pm
Tuesday 24th April 3:30pm until 6:30pm
Wednesday 25th April 3:30pm until 6:30pm
Thursday 26th April 3:30pm until 6:30pm
Friday 27th April 3:30pm until 6:30pm
Monday 30th April 3:30pm until 6:30pm
Tuesday 1st May 3:30pm until 6:30pm
Wednesday 2nd May 3:30pm until 6:30pm
Thursday 3rd May 3:30pm until 6:30pm
Friday 4th May 3:30pm until 6:30pm
Monday 7th May 3:30pm until 6:30pm
Tuesday 8th May 3:30pm until 6:30pm
Wednesday 9th May 3:30pm until 6:30pm
Thursday 10th May 3:30pm until 6:30pm
Friday 11th May 3:30pm until 6:30pm
Monday 14th May 3:30pm until 6:30pm
Tuesday 15th May 3:30pm until 6:30pm
Wednesday 16th May 3:30pm until 6:30pm
Thursday 17th May 3:30pm until 6:30pm
Friday 18th May 3:30pm until 6:30pm
Monday 21st May 3:30pm until 6:30pm
Tuesday 22nd May 3:30pm until 6:30pm
Wednesday 23rd May 3:30pm until 6:30pm
Thursday 24th May 3:30pm until 6:30pm
Friday 25th May 3:30pm until 6:30pm
Monday 4th June 3:30pm until 6:30pm
Tuesday 5th June 3:30pm until 6:30pm
Wednesday 6th June 3:30pm until 6:30pm
Thursday 7th June 3:30pm until 6:30pm
Friday 8th June 3:30pm until 6:30pm
Monday 11th June 3:30pm until 6:30pm
Tuesday 12th June 3:30pm until 6:30pm
Wednesday 13th June 3:30pm until 6:30pm
Thursday 14th June 3:30pm until 6:30pm
Friday 15th June 3:30pm until 6:30pm
Monday 18th June 3:30pm until 6:30pm
Tuesday 19th June 3:30pm until 6:30pm
Wednesday 20th June 3:30pm until 6:30pm
Thursday 21st June 3:30pm until 6:30pm
Friday 22nd June 3:30pm until 6:30pm