The Shrewsbury Club announces exciting £1 million refurbishment programme
An award-winning Shrewsbury health and fitness club is to embark on an extensive £1 million refurbishment programme.
The facilities at The Shrewsbury Club are to be upgraded, including extending the swimming pool to include a new chill out zone and vitality pool, a full refurbishment of the changing rooms, increasing the size of the gym to incorporate some new cutting-edge, interactive fitness equipment while there will also be a new-look Hub cafe bar. 
A soft play area for younger children next to a lounge for parents will be created. There will also be a table tennis table and gym zone specially for teenagers. The club's management believe that offering facilities for all ages will attract more families to take up memberships. Work is expected to start later this summer.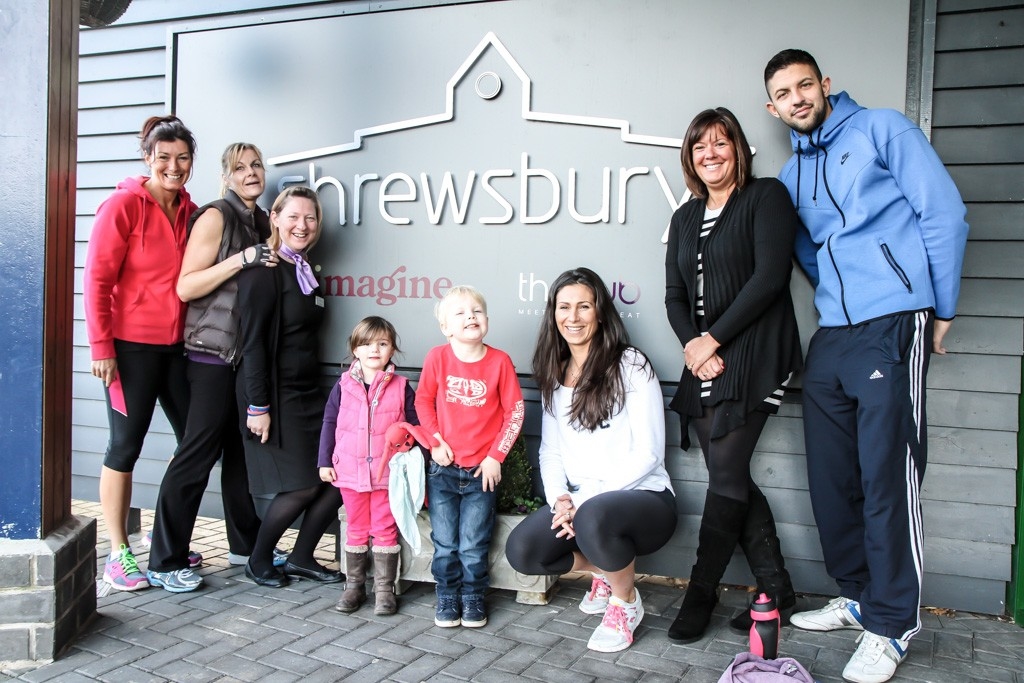 The £1 million refurbishment programme will allow The Shrewsbury Club to appeal even more to families.
It comes after a deal was agreed with a local private investor to buy out Downing VCT, a London-based venture capital business, previous part-owners of Mosaic Spa & Health Clubs group, who owned The Shrewsbury Club.
The club, on Sundorne Road, will still be operated by Mosaic, and all of the 60 plus staff will remain with the company. 
Dave Courteen, Managing Director of the Mosaic Group, who has also personally invested in the deal, said he was delighted to have secured the support of a local investor to take the club forward.
He said the transformation was positive news at a challenging time for the health and fitness industry, both locally and nationally, adding the investment would help secure jobs and the club's future. 
Mr Courteen said: "I've loved being part of Shrewsbury over the last six years. It's a wonderful place and the Mosaic team have really enjoyed getting The Shrewsbury Club back on its feet, reaching out into the community and being a part of Shrewsbury life.
"We recognise that we needed more investment to take the club to the next level, and we believe the club, with all the enhanced facilities, is well positioned to look after the diverse needs of all of our members.
"We believe that in these days of Xboxes, smart phones and play stations, it is really important that children have the opportunity to appreciate the many benefits of an active lifestyle. 
"With our wide range of programmes, classes and facilities, we are in a unique position to be able to offer families the chance to be active together within one club.
"It's also really exciting to be able to partner with a local investor who shares our passion for Shrewsbury and Shropshire, whilst also having the same drive in wanting to develop a high quality, luxurious and friendly health club."
He added: "Over the last five years we have spent £1 million in developing the infrastructure of the club with initiatives such as our renewable energy biomass boiler and solar panels. 
"We are now looking forward to investing another £1 million that will be spent in a much more obvious and tangible way, enhancing the quality and range of facilities that members can enjoy."
Mosaic have owned The Shrewsbury Club, which also hosts two prestigious international tennis tournaments each year, since 2011.