Sponsor supports Shrewsbury Town's safe standing bid
6th September 2017
... Comments
---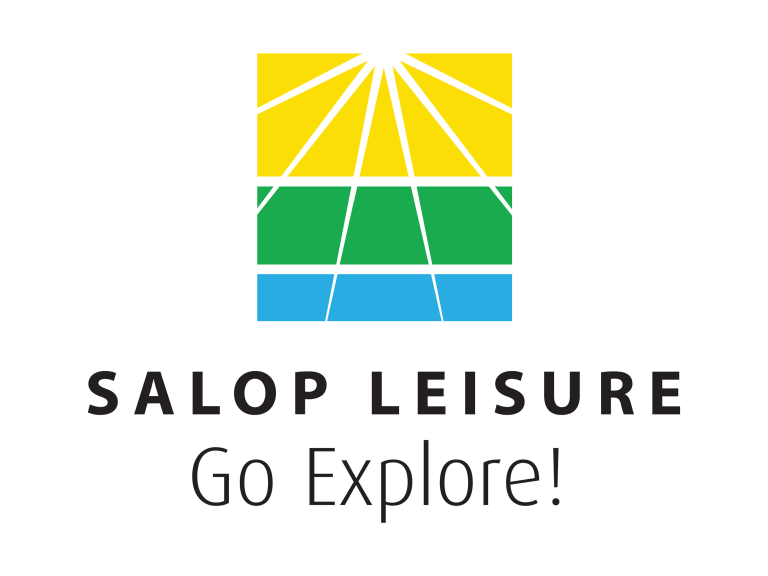 An application by Shrewsbury Town Football Club to become the first English club to to have safe standing at their ground has been welcomed by a sponsor.
Award-winning caravan and motorhome dealership Salop Leisure sponsors the stand where rail seating is proposed at the Montgomery Waters Meadow.
The company, a long-standing club sponsor, has recently agreed to continue sponsoring the Salop Leisure stand and has introduced new branding in time for the League One season.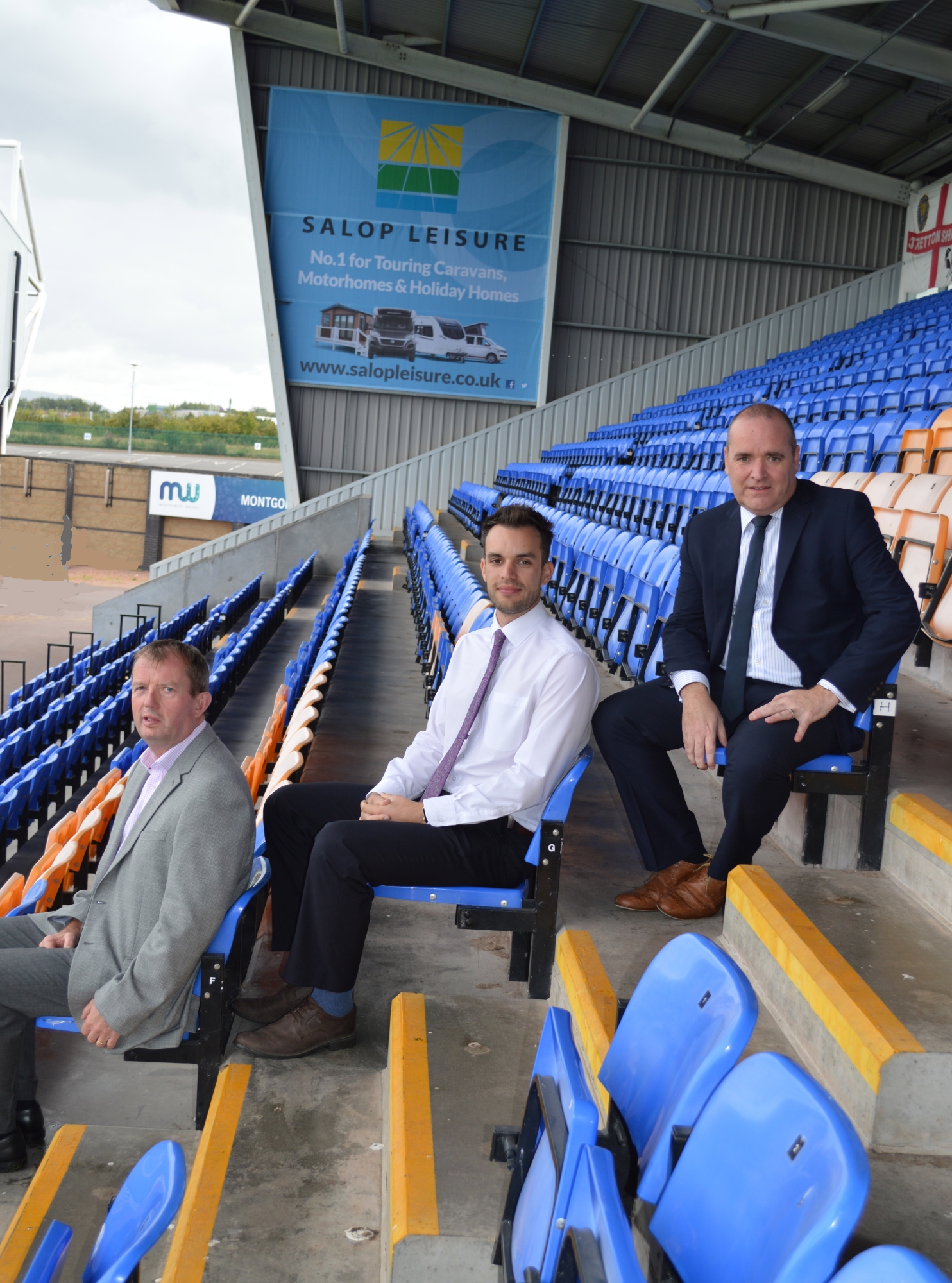 Shrewsbury Town chief executive Brian Caldwell (right) with SalopLeisure's joint managing director Dylan Roberts and marketing manager Ed Glover in the Salop Leisure stand where the safe standing area is proposed.
"Shrewsbury Town has to listen to its customers and if a safe standing area is what the supporters want, we are 100 per cent behind it," said Salop Leisure's chairman Tony Bywater. "The emphasis must be on the safety of supporters.
"We are proud that Shrewsbury Town is the first English club to apply for safe standing and delighted that it's proposed in the stand that we sponsor."
The club hopes to have the rail seats fitted and in use in a section of the Salop Leisure Stand before the end of the 2017-18 season if approved by the English Football League.
The drive for a safe standing area is being led by Shrewsbury Town fans who have launched a crowdfunding campaign to raise money to cover the cost. The club has pledged £20,000 as the Supporters' Parliament aims to raise £75,000 for the proposed installation of around 500 rail seats.
Because the Montgomery Waters Meadow stadium is 10 years old, it is not governed by the all-seater stadiums legislation which permits clubs in Leagues One and Two to keep terraces that existed before 1994. Standing has been banned in England's top two divisions since then.