Sixty traders sign up for popular Shropshire Christmas gift fair
More than 60 local traders will be offering handmade, home designed and artisan products and food at Shropshire Handmade and Creative Christmas Gift Fair on Saturday and Sunday (November 24 and 25).
The event, which offers free admission and parking, is held at Salop Leisure's headquarters at Emstrey, Shrewsbury. Last year's event attracted 6,000 visitors.
Christmas Fair organiser, Carrie Hughes, owner of Pink Pebble Events, said the event will feature many new traders to bring a fresh selection of products for visitors to buy.
"The Christmas Fair has such a good reputation that we get booked up months in advance with existing and new traders wanting to take part," she added. "I think it's important to introduce new products so that the event doesn't become stale and our visitors get to see new products and styles that they've not seen before at this fair.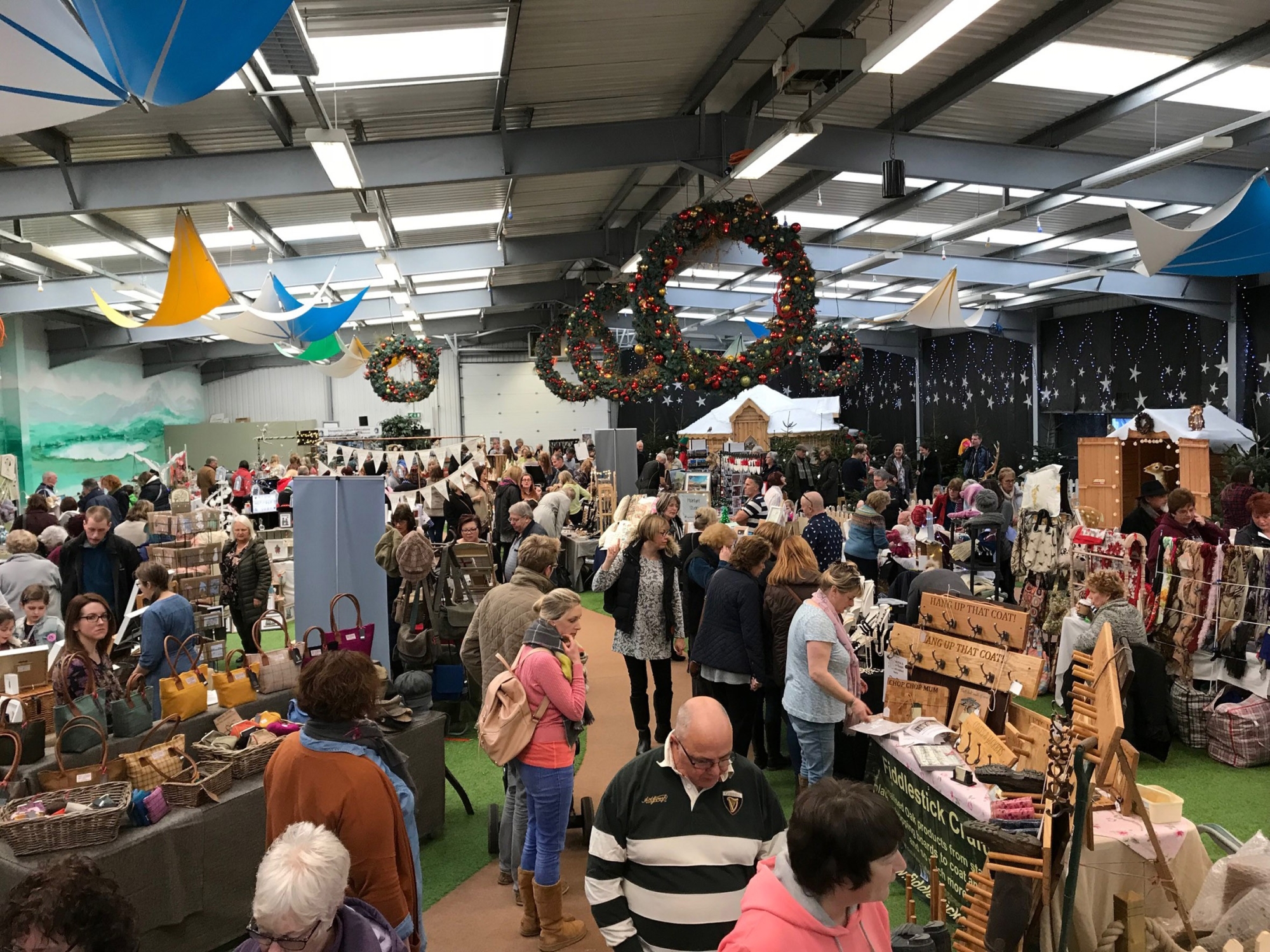 "We have our street food vendors and food hall where we are also seeing new traders.
"Some of the new products include the latest Scandi type art and accessories, high quality, hand-crafted leather goods which are ideal gifts for men, handmade nougat, chocolates and toffees from Champion & Reeves and handcrafted doughnuts from Planet Doughnut.
"I am going to try and do most of my Christmas shopping at the fair this year, which I think is genuinely possible. There will be so many different and unique products on offer that you won't find on the High Street." 
The weekend also marks the opening of Santa's Grotto at Salop Leisure, with elves guiding visitors through Toyshop Lane to Santa's hidden woodland grotto. Complimentary craft making will take place with Santa's helpers and a festive film will be playing to entertain those waiting to enter the grotto, which will be open until December 24.
A charge of £9 per child will be made to see Santa, which includes a gift and a souvenir photograph.
November 24 also sees the launch of Salop Leisure's festive outdoor skating rink, which will be open until December 23. A charge of £9 per person will be made for 45 minutes on the 96 square metre synthetic ice rink at the Love2Stay resort.
Ed Glover, Salop Leisure's marketing manager, said the Christmas Fair was an excellent example of Shropshire companies working together to boost business in the run up to the festive season.
"Salop Leisure will definitely be the place to be this Christmas," he added. "With Shrewsbury Christmas Festival sadly being cancelled this year, we think there is a bigger need than ever for Christmas attractions in Shrewsbury.
"Christmas is a special time of the year and it's important that we create some magic for our customers who have young families."
For full details of the Salop Leisure's Christmas events programme, visit www.salopchristmas.co.uk