Shropshire food and drink to be showcased in Vienna in the run up to the Olympics!
16th January 2012
... Comments
---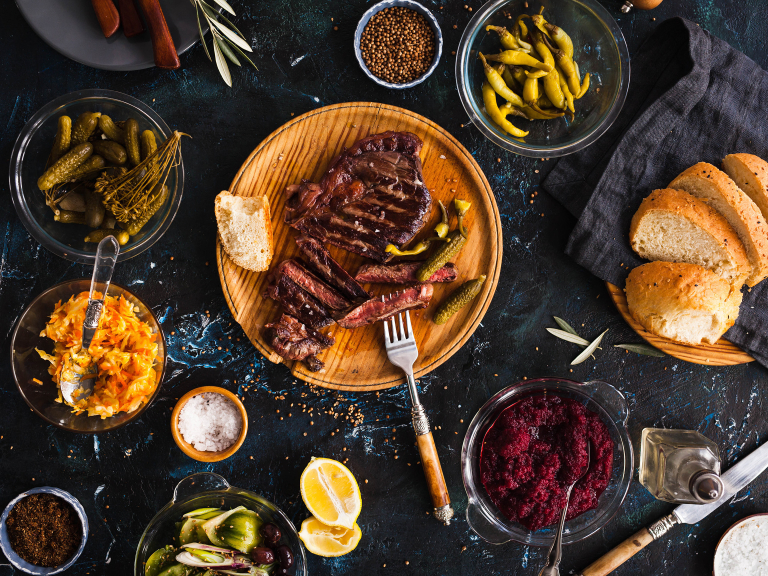 A selection of food and drink from artisan Shropshire producers will be showcased to buyers from across Europe at an exhibition in Vienna, Austria, next week.
HEART of ENGLAND fine foods (HEFF), based at the Shropshire Food Enterprise Centre in Shrewsbury, is taking part in Taste of Britain - Food and Drink Networking Exhibition, organised by UK Trade and Investment (UKTI).  HEFF will be promoting its Wenlock Hampers ahead of Britain being in the spotlight for this summer's London Olympic Games.
The event is being held on Tuesday 17 and Wednesday, 18 January at the British Ambassador's Residence in Vienna. Wenlock Hampers will be displayed to selected importers, distributors, buyers, trade press and Embassy representatives from 19 European countries.
Wenlock Hampers celebrate the historical link of the Shropshire town of Much Wenlock being recognised as the birthplace of the modern Olympic Games. All hampers in the range contain products sourced from producers within a 26.2 mile radius of Much Wenlock - a marathon's distance!
James Allen, Research and Innovation Manager, and Rachel Kitto, Supply Chain Development Manager at HEFF will be attending the exhibition to promote Wenlock Hampers.
Mr Allen said: "This is a fantastic, low cost opportunity for us to give an international platform to quality, artisan Shropshire food and drink and Much Wenlock's olympic heritage ahead of London 2012."
Wenlock Hampers are currently available to order by visiting the Local Food Store at Shropshire Food Enterprise Centre or calling the HEFF office on 01743 452818.