Shrewsbury solicitor discusses the lessons to be learned from The Archers
With a recent court trial attracting over five million people around the world, a local Chartered Legal Executive has advised that lessons can be learned from the domestic abuse case.
PCB Solicitors' Nikki Pickering highlights the long-running radio programme The Archers and its trial of Helen, a domestic abuse victim and wife of Rob Archer, and how she might be unable to qualify for Legal Aid assistance for representation in any Children Act proceedings, due to the lack of physical evidence of the abuse she suffered at the hands of Rob. 
Helen was acquitted of two charges including attempted murder of her husband Rob for stabbing him following months of domestic abuse, while he would be able to qualify due to the proof that he was a victim of domestic violence. Regular listeners may be aware that Helen and Rob have children together and there are concerns that, now that the criminal trial is over, Rob may commence proceedings under the Children Act, in relation to the custody of their children.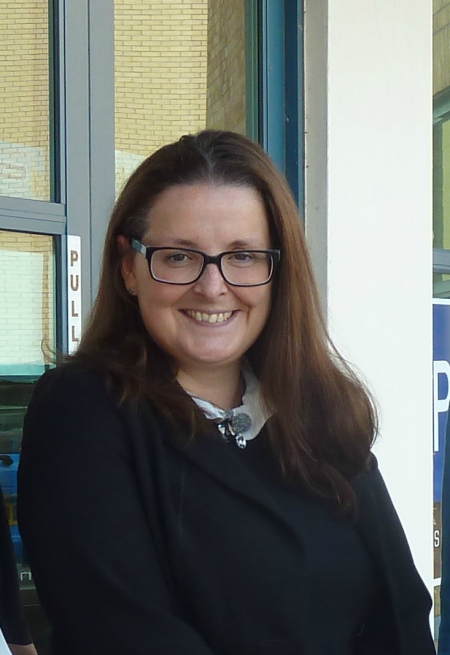 Nikki Pickering, who works within the firm's Family Law department, explained: "The availability – or unavailability, as is often the case – in being able to qualify for Legal Aid is a real concern to us at PCB Solicitors. While the facts are in this storyline that Helen did harm her husband, she may be unable to seek the legal assistance required in any future proceedings if she has no documented proof that she suffered abuse on countless occasions, which is worryingly also very much the case in real-life.
"What we can learn from this is the vital importance for people suffering similar cases of abuse to report incidents of violence to the Police or their GP. Assistance can also be sought from agencies such as Women's Aid, and their involvement can sometimes enable a victim to obtain Legal Aid. It could just be the difference between standing alone in court, like Helen, or having an experienced professional to stand in your corner." 
Evidence from the charity, Rights of Women, shows that around 40% of women do not have the required forms of evidence of domestic abuse to access Legal Aid, despite amendments to the regulations made in April 2014.
"Legal Aid is a lifeline for many domestic abuse victims as well as individuals at risk of forced marriage, facing homeless, and accusations of crime made against them. We'd urge anyone who has questions about Legal Aid or how to find out if they will qualify, to get in touch with us on 01743 248148," Nikki concluded.  

PCB Solicitors LLP is a modern partnership, with offices in Shrewsbury, Church Stretton, Craven Arms, Knighton, Ludlow and Telford. While they have origins back to 1860, the firm is forward-looking and offers a full range of legal advice for both individuals and businesses, including property, family advice and childcare matters, wills, trusts, probate and estate planning, accident and personal injury, litigation, criminal law and corporate and business law.
For further information about PCB Solicitors' complete range of legal services, please contact the Shrewsbury Head office on 01743 248148 or visit the website www.pcblaw.co.uk.