Shrewsbury plant centre is a haven for nesting birds
A specialist plants centre located at award-winning caravan dealership Salop Leisure in Shrewsbury has become somewhat of a wildlife haven.
Staff at Love Plants believe passionately in gardening in harmony with nature, which is paying dividends in terms of the birds that are attracted to the centre at Emstrey. Take a blackbird family, for example, that has recently fledged from a nest in a bulbs display.
Then there are two robins that have made their nests in display structures at the centre. In the past, staff have nurtured a nestng goldfinch in a euonymus standard, wagtails nesting beneath wooden crates and even a wild duck nest in a floral display of bedding plants.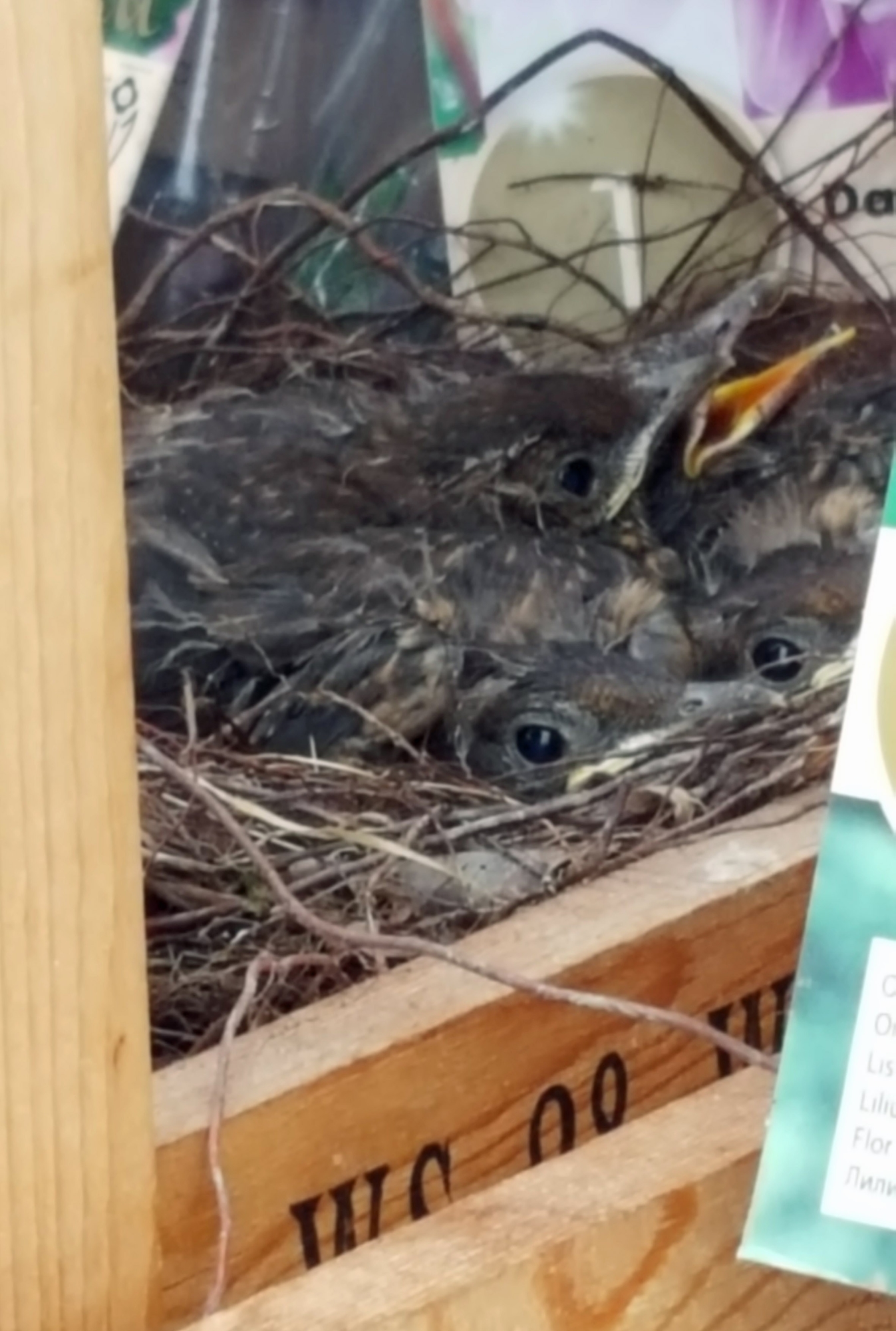 During the nesting period, staff try to protect the birds' privacy the best they can and have taken shrubs, where nests are located, off sale to ensure that the eggs are given every chance to hatch. 
In addition, bees, wasps, dragonflies and a many other insects are also welcome visitors to Love Plants for their pollinating ability. 
"Birds nest in the most ridiculous places," said Love Plants' manager Tim Robinson. "In spring, you only have to leave a plant for 20 minutes and a bird will start to nest in it. We get lots of birds and bees here, probably because they feel safe.
"We were delighted to see the blackbird family fledge from the bulbs display and I have seen the young fledglings flying around here.
"We encourage gardeners to stock wildlife friendly plants that encourage insects and birds into their garden. It's about gardening in harmony with nature to encourage natural predators and pollinators to save having to use pesticides to control pests."
Salop Leisure has a policy of developing caravan parks in harmony with nature and wildlife, as demonstrated by the pond on the company's holiday home and lodge village display area, which also has wildflower areas.