Shrewsbury masseuse shares the benefits of deep tissue massage
22nd May 2013
... Comments
---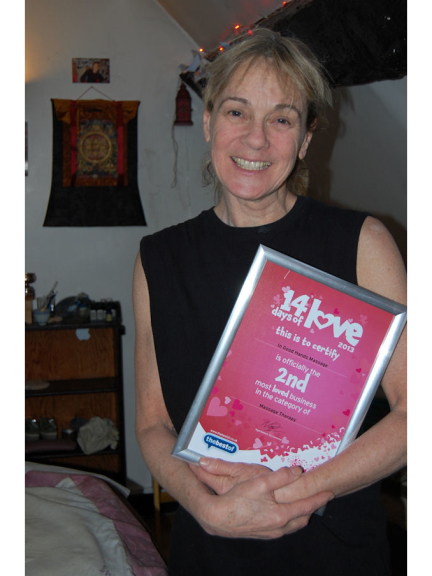 Tessa Kirk of In Good Hands Massage Shrewsbury has over 15 years experience in her field and knows that massage is good for your general health and wellbeing. Here she shares her advice on why massage will work for you.
Tessa offers a fully qualified massage service in Shrewsbury for stress reduction and deep tissue work - either from her therapy room in central Shrewsbury or from the convenience of your own home. She has over 170 reviews for her work and was this year voted the second most loved massage therapist in the country!
By manipulating the body's soft tissues, massage therapy can help treat a wide range of physical and emotional conditions. Tessa works with a wide range of clients; from busy business people to new mums and babies. 
1. Deep tissue massage is used to target knots and release chronic muscle tension
2. Removes toxins and waste from muscle tissue
3. Reduces Stress and Anxiety
4. Improves circulation
5. Lowers Blood pressure
6. Improves delivery of oxygen and nutrients to the body
7. Improves the function of the immune system.
Tessa said: "The one thing I really love about my job is that when people leave me I know that they are feeling much better in their bodies then when they arrived...massage really does promote a sense of wellbeing." 
You can watch a video for more advice here.
Right now Tessa has a fabulous OFFER on so that you can feel the benefits of all she has explained above with 25% off! To take advantage of the offer call her on 07878 360882 to make an appointment.
PLUS Tessa offers a FREE 15 minute trial to anyone new to massage or a massage with her.
By Catherine Roche.