PCB Solicitors on Euros 2016: Shrewsbury employers off-side for work-time watching
With the Euros 2016 kicking-off on Friday 10th June, followed by the Rio Olympics in August, a local solicitor is encouraging employers to consider introducing flexible working to enhance team motivation, and subsequently productivity.
Ryan Bickham, Solicitor specialising in employment contracts and law, at PCB Solicitors, explained: "Some employers may be asked by members of their teams if they can spend some of their working time watching these international events, and it's important that companies are prepared. Although staff don't have any legal rights or automatic entitlements to watch sporting events during working hours, it has been known to increase morale, employee engagement and motivation."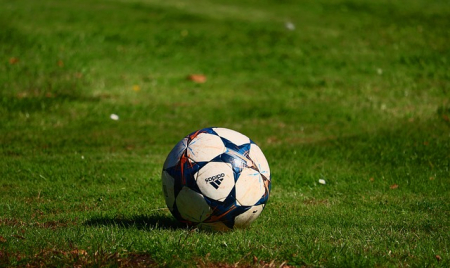 Watching sports may increase morale
Ryan highlighted the recent example of when +rehabstudio, a creative technology agency based in New York, San Francisco, Belfast and New York, provided its UK offices with a half day's holiday in addition to their existing entitlements, to allow them to watch the series six premiere of HBO's Game of Thrones, which broadcast in the UK at 2am on Sunday 24th April. The impact of this has not only enhanced its staff morale, but it saw a 20% increase in job applications to the firm.
"It's worthwhile for managers to consider the real pros and cons for their own businesses and to be proactive about making a decision, especially as flexible working can depend on the specific circumstances within the workplace. For example, if an employer was asked off-guard and subsequently denied their teams the opportunity to watch events, there is potential for the atmosphere, motivation and morale to deflate which, as a result, is proven to lower productivity."
Flexible working
According to Ryan, there are many ways for managers to ensure that operations aren't impacted too much by adopting flexible working, these include asking employees to make up the time by coming into work earlier, staying a little later or if circumstances allow taking some work home.
"There's also the other end of the spectrum for employers to think about," Ryan added. "If they place an outright ban on their teams watching sporting events, but their staff go ahead regardless, an employer will face the prospect of having to undertake disciplinary action or risk alienating those employees who abide by the rules."
PCB Solicitors LLP is a modern partnership, with offices in Shrewsbury, Church Stretton, Craven Arms, Knighton, Ludlow and Telford. While they have origins back to 1860, the firm is forward-looking and offers a full range of legal advice for both individuals and businesses, including property, family advice and childcare matters, wills, trusts, probate and estate planning, accident and personal injury, litigation, criminal law and corporate and business law.
For further information about PCB Solicitors' complete range of legal services, please contact the Shrewsbury Head office on 01743 248148 or visit the website www.pcblaw.co.uk.