Shrewsbury is blooming great this Spring!
9th April 2010
... Comments
---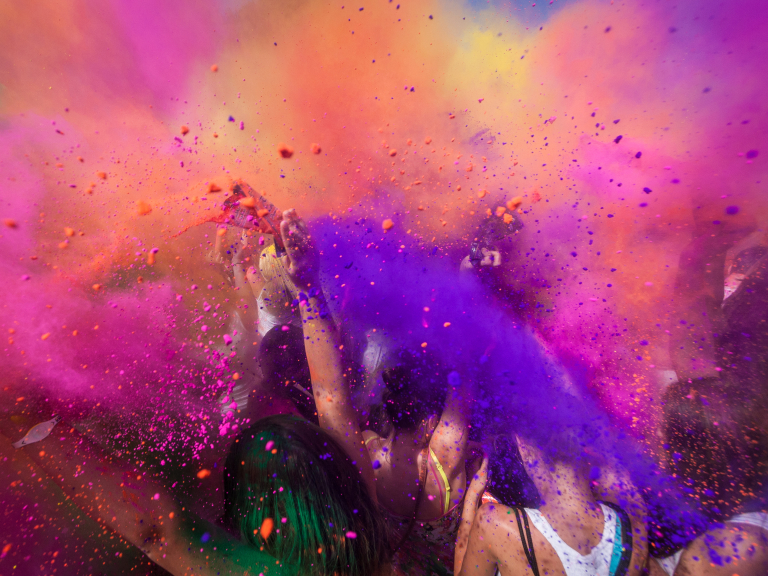 Shrewsbury's floral displays this spring are the best ever in the opinion of the man who led Shropshire's county town to the Britain in Bloom title in 2006.
 
Tony Bywater, chairman of leading caravan dealership Salop Leisure at Emstrey, says the town's investment in new plant nurseries is now paying rich dividends as Shrewsbury has burst into colour following the long winter.
 
"I genuinely believe that Shrewsbury has never looked more beautiful than it does right now," Mr Bywater said. "Great credit goes to the town council and Gary Farmer and his team in the park department, who ensure that Shrewsbury has floral displays for all seasons.
 
"We have many customers who time their spring visit to Shrewsbury to coincide with the wonderful floral displays around the town, which are some of the best in the UK. The Dingle is really unique and it again looks absolutely stunning.
 
"As a company Salop Leisure is delighted that Shrewsbury has entered the Heart of England in Bloom competition and we feel the town stands a very good chance of winning.
 
"We have all waited longer than usual for the arrival of spring this year and I think we are seeing the rewards of the massive investment was made in the nurseries for the town."
 
Helen Ball, Shrewsbury's town clerk and a former Yorkshire in Bloom judge, described the town's floral displays as "second to none".
 
"For the size of the town, the quality of the displays is fantastic," she said. "The town council has proved that it can maintain the excellent quality that was established by the former borough council.
 
"The displays are not just to help us enter competitions, they are here to make Shrewsbury a wonderful place to live, to visit, to shop and to work."
 
Salop Leisure sponsors the floral display at Weeping Cross roundabout and Shrewsbury in Bloom Committee is seeking sponsorship for other floral displays around the town. Sponsorship officer Doreen Parry can be contacted on Tel: 07711 536888.
 
Picture caption:
 
Natalie Watkins (left) and Emma Hartley from Salop Leisure water the floral displays at Weeping Cross roundabout watched by Doreen Parry from Shrewsbury in Bloom Committee.
 
For further information, please contact Tony Bywater on 01743 282400.