Shrewsbury Folk Festival releases more day tickets
17th July 2013
... Comments
---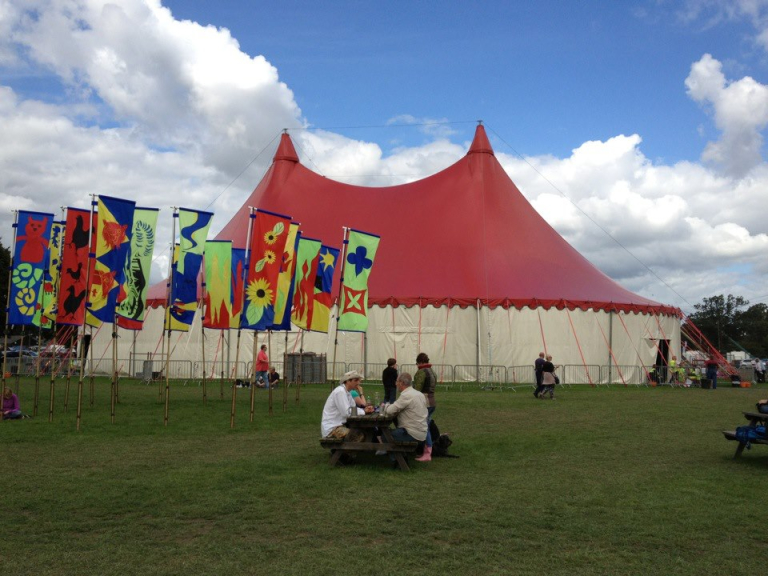 Shrewsbury Folk Festival has released more day tickets to this year's event to meet public demand.
 
Organisers say people have been asking for the day only tickets – which had sold out - as the current economic climate is preventing them from buying a weekend ticket.
Incresed number of day tickets
 
Festival directors decided to increase the allocation for one day tickets for Friday August 23, Saturday August 24, Sunday August 25 and Monday August 26 in response – full weekend tickets, which give entry to all four days, are also still available.
 
Festival director Alan Surtees said: "The sustained downturn in the economy continue to bite and our supporters are suffering – there are many who have told us they would love to come for four days as usual but with the cost of living still high, they have to prioritise.
Happy to help
 
"We are happy to do what we can to help and make sure people still get a chance to come and enjoy Shrewsbury. The line up is one of the most amazing we have ever had with a number of exclusive performances that you won't get at any other festival in the country. We don't want anyone to miss out so we've released more day tickets that start from just £32.50.
 
"The four day weekend does offer excellent value for money though – it's a full on four days of music, dance, workshops and children's event wrapped up with top knotch production values and great food and beer on an excellent site. If you only can afford to go to one festival this year, you should make it Shrewsbury."
ABout the festival
 
The festival has five music venues, a dance tent, dozens of workshops, a children's festival, Refolkus - a dedicated youth programme for 12 to 25-year-olds, on-site camping, a craft fair and food village. The festival is located on the fringe of Shrewsbury, with the town centre just a short walk away.
Camping
 
On-site camping is available to all weekend ticket holders at just £20 per adult.
Tickets
 
Tickets can be booked online through www.shrewsburyfolkfestival.co.uk or direct at www.gigantic.com/shrewsburyfolkfestival.
Highlights
 
This year's highlights include a joint performance from the festival's two patrons Oysterband's John Jones and Steve Knightley from Show of Hands; The Be Good Tanyas; The Carolina Chocolate Drops; Afro Celt Sound System; Bright Phoebus sings Tom Waits featuring Bellowhead frontman Jon Boden; Heidi Talbot & special guests; Tim O'Brien; Oysterband, Capercaillie, Nic Jones and Eddi Reader.
 
For a full line up visit the website at www.shrewsburyfolkfestival.co.uk