Shrewsbury College students contribute towards charity concert
25th April 2014
... Comments
---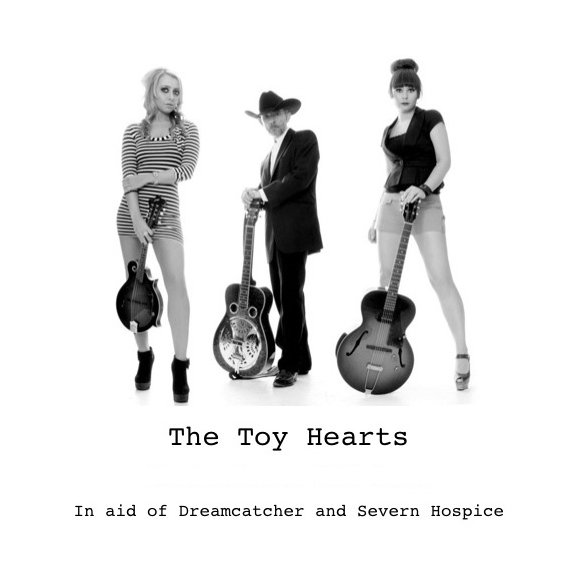 Students from Shrewsbury College have been applauded for their contribution towards a concert held at Theatre Severn in Shrewsbury, in aid of two local charities.

Five Business students from the College helped to promote, advertise and run the evening's events, which included a performance by Birmingham's English Bluegrass and Western Swing band and headline act, The Toy Hearts.

The aim of the event was to raise money for Severn Hospice and Dreamcatcher Children, whilst completing hands-on event management experience as part of the students' course.

"We would like to thank the students and their tutor, Kate Wilde, for the fabulous job they did in supporting our charitable fund Dreamcatcher children," said Event organiser and Charity patron Dianne Morgan.

"The students took care of devising and producing marketing material as well as putting those materials into action alongside other media exposure to promote the concert," she continued.

"They also produced a short video of the charity, which tugged at the heartstrings of fold at the concert. I would like to commend them on the effort they put into the event, including sourcing some wonderful draw prizes for the evening's raffle."

Kate Wilde, Business Lecturer at Shrewsbury College said, "It was a brilliant evening and I am proud of all of the students who helped raise a profit of over £2000 and sell over 200 tickets.

"The project has helped the students to gain confidence and explore their creative abilities. It is great for our students have the chance to get involved in events outside of College and to build relationships and network with local businesses and charities."

The money raised for Dreamcatcher Children will go towards various projects, including the Santa Special train ride, which takes place at Llanfair Railway in Welshpool.

For more information about Business courses at Shrewsbury College please call 01743 342333 or visit their website.