Shrewsbury College launches exciting partnership with STFC to become sole providers of Level 3 Futsal
31st July 2014
... Comments
---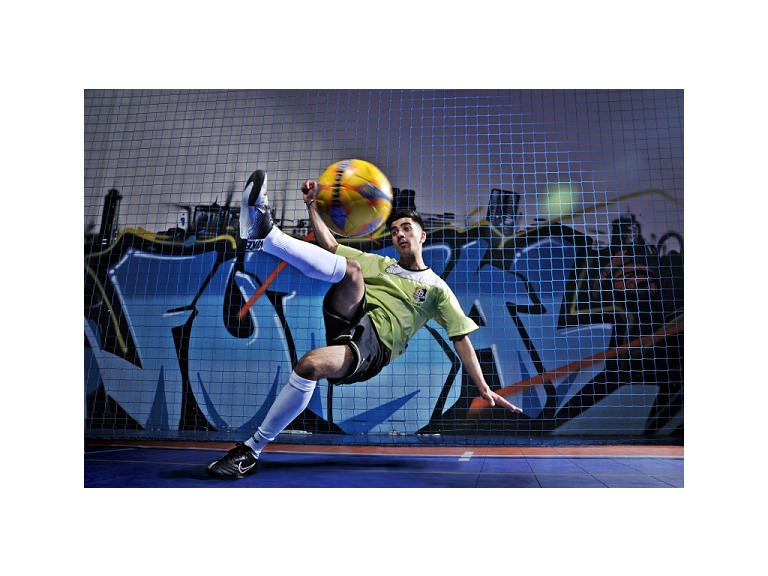 Shrewsbury College announced today that it is working in partnership with Shrewsbury Town Football Club (STFC) and the Football League Trust to offer a Level 3 Futsal programme for young people aged 16-18.

This exciting new course will enable young people who are passionate about football to gain a qualification in Sport and Coaching with the unique opportunity of playing Futsal at STFC while studying at the College.

Students will also represent STFC at matches played at Futsal's fantastic Birmingham Hub, where they play the only form of indoor 5 a-side football approved by FIFA, UEFA and recently adopted by The FA.

Students will gain a BTEC Level 3 Diploma in Sport with Futsal coaching undertaken by Shrewsbury Town Community Sports Trust (STCST) coach Alex Ramsay, an international Futsal player with Wales.

Shrewsbury Town Community Sports Trust and the College are recruiting students for the 2014/15 academic year to represent the Club in the Football League Trust's National Futsal League.

Any young people interested in joining the course, are being invited to a special presentation evening at the Greenhous Meadow Thursday, August 21 from 5pm to 7pm to find out more about the course.

Jamie Edwards, Community Trust Manager at STFC, said: "This is the only course in Shropshire that allows students to represent a professional football club in a league which is covered by Soccer AM every Saturday.

"As an extension to the Futsal provision, Level 3 students take part in the National Citizen Service programme which allows them to develop confidence and social skills alongside building team-work and delivering a social action project.

"The course is all designed around increasing skills and attributes which are so important on CV's for future employers or university entrance.

"The CST runs an extensive programme of coaching sports in schools, development centres, holiday courses and tournaments throughout the year.

"This offers opportunities for the Futsal students to engage in coaching support and can lead to them taking coaching and referee qualifications in futsal and 11-a-side football.

Catherine Armstrong, Assistant Principle - Curriculum & Operations at Shrewsbury College said: "This is an amazing opportunity for the young people of Shropshire to access a unique course in the county, working alongside the football club for coaching and the expertise of College staff for qualifications.

"We can also support students with transport from Wrexham, Powys, Telford, and Bridgnorth on College buses along with bursary payments for those who are eligible."

The College also runs the Level 1 and 2 Futsal courses with opportunities to be selected for the National Futsal team.

To apply for or find out more about the course please visit www.shrewsbury.ac.uk or call course advice on 01743 342411, or the Community Sports Trust office on 01743 289177 or visit the presentation evening at Greenhous Meadow on August 21.