Shrewsbury College is offering a range of coaching opportunities
21st February 2014
... Comments
---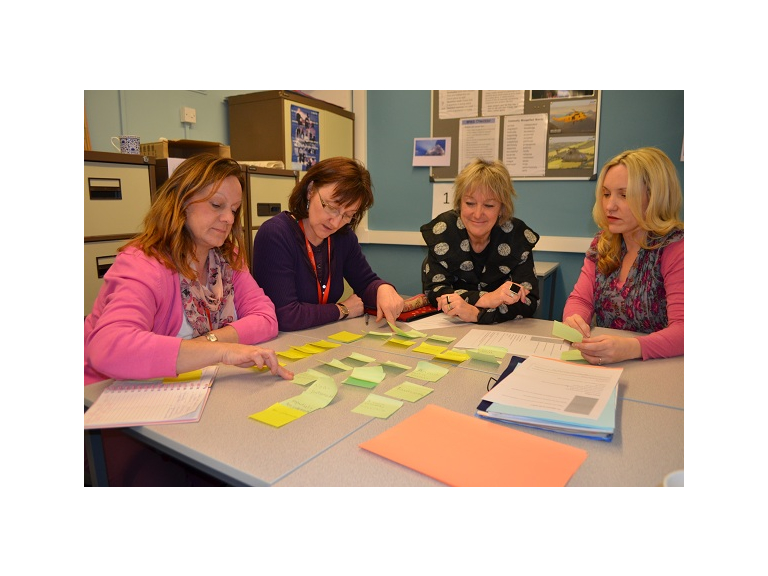 Research by the Institute of Leadership and Management (ILM), shows that a fifth of UK workers are looking to move jobs in 2014 and Shrewsbury College has a range of coaching courses which can help people progress in their own roles or manage staff more effectively.

The research also shows that surprising numbers want to leave their current job because they don't feel valued, or are aiming to start their own companies.

Sandra Stansfield, the Advanced Learning Coach at Shrewsbury College, said: 'Coaching is becoming increasingly recognised as an effective leadership style and is an excellent tool to help people  and others around them  to develop personally and professionally'.

'The courses  provide strategies to help  people develop personally and professionally and will suit people in all professions. It's a great opportunity to explore how to manage personal and professional situations and how  to  also support others to improve at work'.

'ILM sets the standard for industry-recognised qualifications and their training can help improve managers' performance, increase employability and enhance careers - 93% of managers perform better at work after achieving an ILM qualification.'

The College is offering a range of part-time courses with starts throughout the year, including an Introduction to Coaching, ILM Level 3 in Coaching and ILM Level 5 in Coaching and Mentoring, the latter starts on April 29th for 10 weeks.

The Level 5 course is aimed at adults already working in management. It is an ideal qualification for managers with significant responsibility for coaching and mentoring as part of their day-to-day role. It is also designed to develop individuals planning to move into a development role or those starting a career as a freelance coach and mentor.

Miles Porton who is working towards a Level 3 coaching course at the College, said: 'I have enjoyed the learning aspect of the ILM Certificate in Coaching Level 3 and look forward to applying the theory towards coaching practice sessions in the coming months. Discovering the tools and techniques to become an effective coach in the workplace has been very rewarding and I have gained a lot from the introspective look into my beliefs, ways of learning and other factors that impact on the role of a coach. This has been a great introduction to a variety of coaching models and with further exploration I hope to improve both my own practice and that of colleagues.'

For more information about coaching courses at Shrewsbury College, call course advice on 01743 342333 or click here.