Shrewsbury children loved Milkshake Live at Theatre Severn
8th July 2018
... Comments
---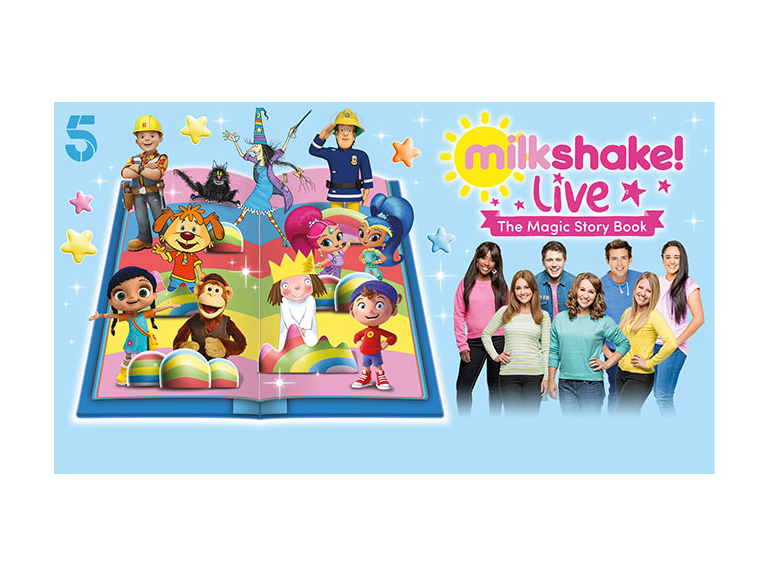 Milkshake Live The Magic Storybook was a hit with children and families this weekend at Theatre Severn in Shrewsbury.
Starring lots of Milkshake favourites, Channel 5s version on CBBC, such as Bob the Builder, The Little Princess, Noddy, Fireman Sam, Shimmer & Shine, Pip from Pip Ahoy!, Winnie and Wilbur, Wissper and Milkshake's very own Milkshake Monkey - my two year old sat enthralled for the whole performance which was 40 minutes for the first half, a 20 minute interval and 30 minutes for the scond half. This is the perfect amount of time to keep children interested and entertained.
Two Milkshake presenters were part of the show and the small cast of talented performers took on all of the roles in this all singing, all dancing, musical show.
Theatre Severn puts on a range of theatre productions for little people and they're a great way to entertain your children for a few hours as well as helping them learn. This show dazzled them with singing and dancing and a sparkling set with props including a huge inflatable beanstalk. The happy, energetic cast of men and women told various fairytales and well known children's tales such as Hansel and Gretal, Goldilocks and the Three Bears and Jack and The Beanstalk.
The premis was to tell the story via a magic fairy god mother like character who appeared via a screen (it was one of the Milkshake presenters) as she revealed what story the cast and Milkshake Monkey, who was present throughout the show and instrumental to the plot, would be entering into. 
My two year old and his friend, who was a little younger, seemed able to follow the goings on and recognise characters like Noddy and after warming up a little even stood up to have a little dance. And the next day he was still talking about it so I know he enjoyed his time. 
Visit www.theatresevern.co.uk to see the programme of shows coming up at Theatre Severn and book tickets online or by calling the Box Office on 01743 281281.