Shrewsbury caravan dealership invests £60,000 in solar energy panels
30th July 2015
... Comments
---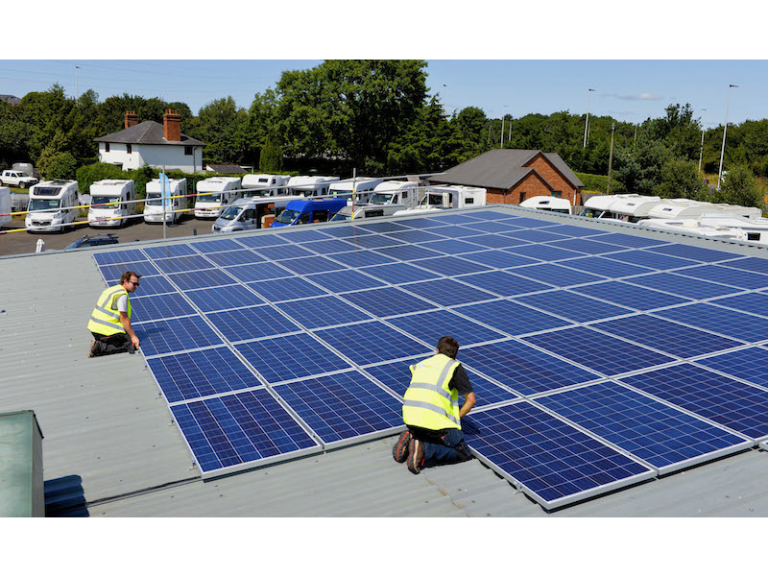 Award winning Shropshire caravan and motorhome dealership, Salop Leisure, plans to reduce its carbon footprint by harnessing the power of the sun to generate electricity.
The company is installing a 50 kilowatt Solar PV system on the roof of its headquarters at Emstrey, Shrewsbury, which will hopefully provide a quarter of the electricity consumed by the business.
The Solar PV system, which is being installed by Surespark Energy of Rugeley, will benefit from generous government backed feed-in-tariffs for the next 20 years. The company installed a similar but larger system for Morris Lubricants in Shrewsbury.
Mark Fras, from Salop Leisure's accounts team, said the £60,000 system would hopefully pay for itself within six years and reduce the company's carbon footprint. The company is also considering investing £20,000 on LED lights at its headquarters to further reduce energy consumption.
"We were so impressed by the positive reports received about the Solar PV system installed for Morris Lubricants that we decided to invest in our own system," said Mr Fras. "The system will generate around 25 per cent of our energy and make a significant contribution to reducing the company's carbon footprint, which has got be good news."