Shrewsbury business networking group celebrates
19th October 2011
... Comments
---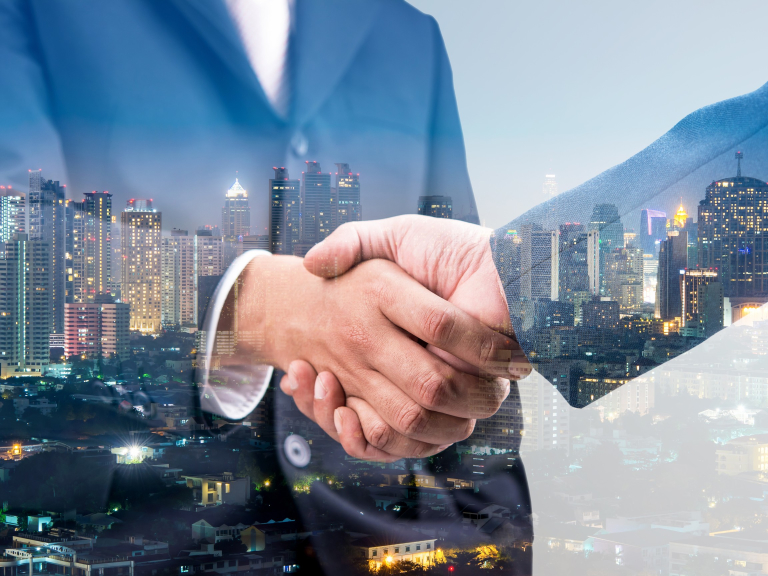 It was celebrations all round for businesses in Shrewsbury when they met at a regular network meeting on Tuesday (October 18th).
The Shrewsbury branch of 4Networking celebrated the group's 4th birthday over breakfast at the Mytton and Mermaid Hotel in Atcham. And they also marked the launch of a new team of local business people heading up the group.
Peter Savage of Shrewsbury-based Deedsafe Wills & Legal Services has taken over as group leader of the Shrewsbury 4Networking branch. He said: "I have been a member of 4Networking for three years and it has been a huge success for me, not only in helping to grow my business, but also meeting likeminded business people who know about the high and lows of running a business and who can help you."
4Networking in Shrewsbury hold a fortnightly breakfast meeting at the Mytton and Mermaid Hotel. Members can either sign up just for the Shrewsbury group or as a passport member, which allows them to visit any of 301 groups across the country, including other local groups such as Telford, Wolverhampton, Oswestry and Wrexham.
Lian Craig of NRG Direct Mail, based on Battlefield Park in Shrewsbury, joined 4Networking a year ago and has just become the marketing assistant for the Shrewsbury group. She said: "4Networking has been great for us. We have gained a number of new clients and met some really interesting people along the way."
The third new member of the team is business coach Anne Rowlands who has joined the Shrewsbury group as the operations assistant.
4Networking area leader Heather Noble of Salt Solutions added: "It was fantastic to celebrate the 4th birthday of the Shrewsbury group. It has grown from strength to strength over the past four years and I am delighted to see a new team at the helm as we enter our fifth year."
Non members of 4Networking are welcome at the next meeting which will take place on Tuesday November 1st from 8am to 10am. For more information contact Heather on 07843 006984.