Self storage helping local sports in the community
Storage King's Shrewsbury Self Storage giant has recently been involved in a very exciting activity: sponsoring their local recreational rounder'steam. 
Providing the ladies with peacock blue shirts and hoodies, they have helped them to create a bright, professional and vivacious image to match their team spirit. 
Company director Sarah Hopkins was the mastermind behind the idea. With a keen interest in the sport herself, she was eager to promote greater engagement in it, which is why she reached out to Shrewsbury Recreational Rounder's to see how she could help.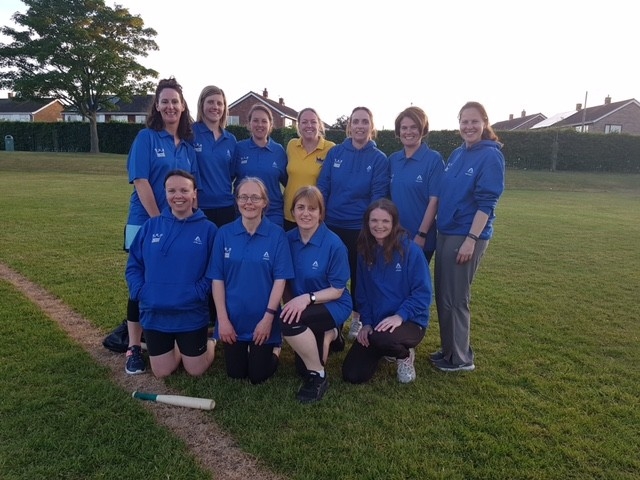 The league was created six years ago. Beginning under the 'leisure services' umbrella, they were formed in partnership with their local council, in order to provide greater sporting opportunities for the community.
Unfortunately, the service folded not long after the team's founding, which left them vulnerable to dissolution. Luckily, however, a volunteer committee stepped forward to save the day and keep them going. With Rachel Hill as chair, Becky Davidson as treasurer, and Jess Pugh as secretary, they have since gone from strength to strength.
The proof of their success is in the pudding. Although they began with just five teams and around 60 players, they have more than doubled in numbers since their 2011 inception, and now have 12 teams with over 120 players.
This has really helped in providing increased sporting opportunities for women, and has encouraged lots of local ladies to get involved. Although many of them hadn't played since school and weren't massively sporty, they have been drawn in by the fun, friendship, and camaraderie fostered by this initiative. 
It was this inclusivity and accessibility that impressed Storage King Director Sarah Hopkins. She explained: "Shrewsbury Recreational Rounder's team has massively contributed to their community, helping to increase and encourage the number of local ladies who are involved in a sporting activity. Like them, we wanted to give something back, which is why we offered to sponsor them."
With the league hoping to continue for many years, the self-storage giant's contribution was a welcome one, and one that will hopefully help them to spread awareness of the fun, friendly, and easy-going nature of the game, so that even more women can have the opportunity to take part in it.
To learn more about the league, follow their Twitter, @shrewsrounders, for regular updates, or give them a like on their Facebook page, Shrewsbury Recreational Rounders League.
Further information on Storage King and the multitude of different services they offer, from self-storage and shredding to meeting rooms, can also be found at https://www.storageking.co.uk/stores/shrewsbury anyone who would be interested in knowing more, or contact suzanne@storageexperts.co.uk for further details.