Scott gets promoted at Salop Leisure Shrewsbury
4th March 2013
... Comments
---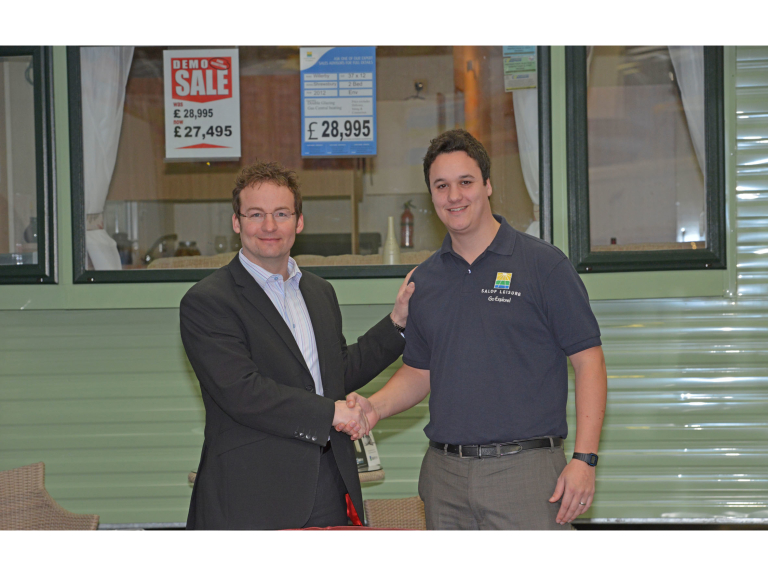 A graduate who joined successful Shrewsbury caravan dealership Salop Leisure nearly 10 years ago has been promoted to sales and marketing manager.
Scott Higgins, 31, from Shrewsbury, spent a year on work placement with Salop Leisure as part of his marketing degree at the University of Derby before being offered a job with the award-winning company in 2003.
Beginning as a holiday home sales executive, he progressed to area sales executive before moving across into the marketing department in 2009.
His father, Stephen is the company's financial director. Now his marketing role has been extended to include sales and he's excited about the new challenge.
"I have known the company and the caravan industry through my father for 18 years," said Scott.
"The leisure industry is a good place to work because people are buying something that they enjoy and will improve their life.
"Caravans have become much more popular in recent years, with more people opting to holiday in the UK rather than flying abroad.
"My job is to get caravans into places where they have not necessarily been seen in the past to show people how much they have improved over the past decade and to persuade them to make a purchase.
"Salop Leisure has always been a market leader in the caravan industry and the company has a very exciting future. Keeping the company out in front represents a fantastic marketing and sales challenge, but I think we are well placed to continue setting the benchmark by offering top quality products, customer service and facilities."
For more information, please call Salop Leisure on 01743 282400.