Salop Santa Dash - runners getting ready for some festive family fun
Hundreds of runners, joggers and walkers who will be dressing up as Santa to take part in this year's Salop Santa Dash in Shrewsbury will also help to raise funds for the Zac Oliver Appeal.
The Salop Santa Dash was held for the first-time last year and was hugely successful with hundreds of runners of all ages and abilities taking part. Entrants can choose to run, jog or walk one or two laps of a 2.5-kilometre circuit around the grounds of Salop Leisure, Love Fitness and Love2Stay resort.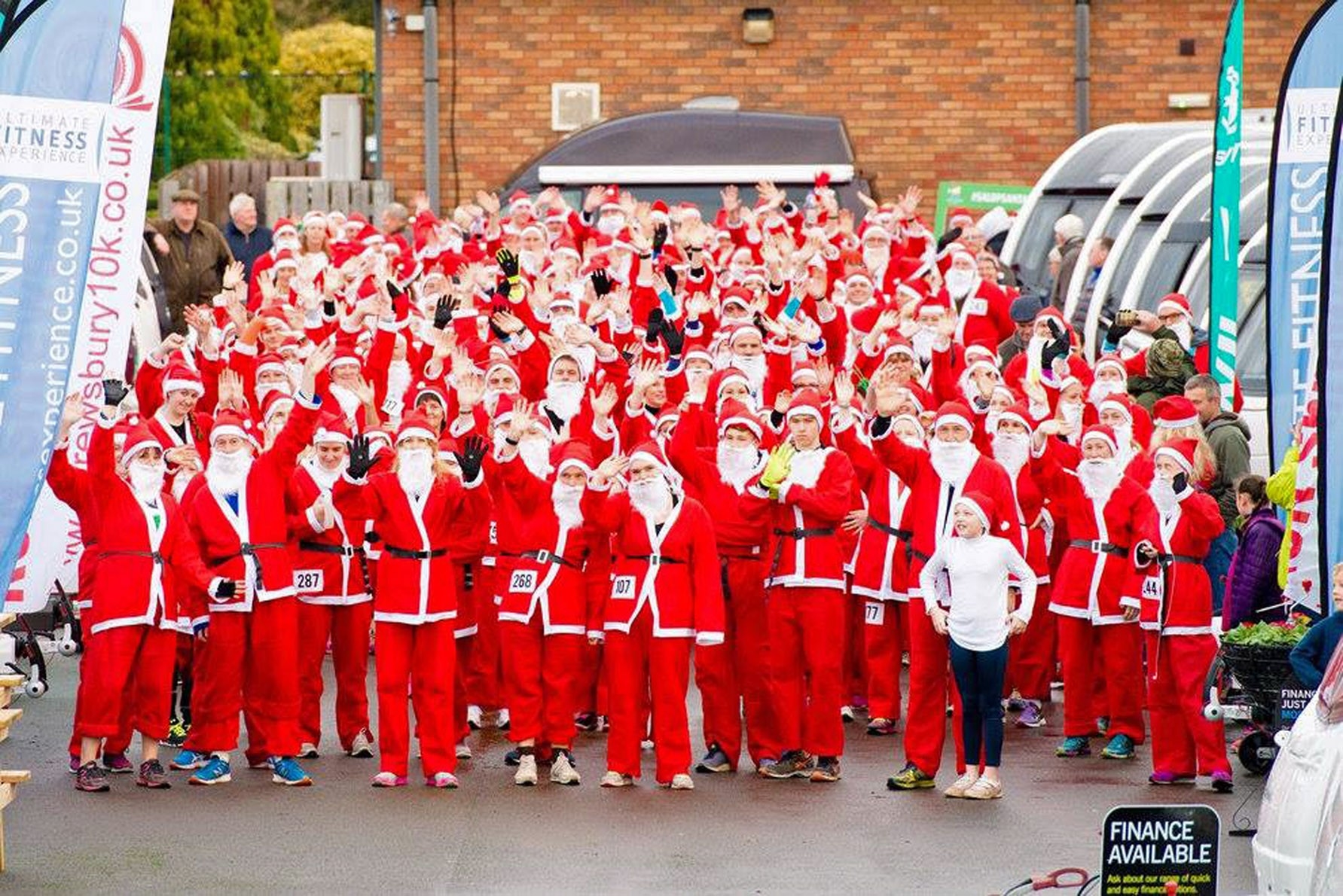 The £12 entry fee includes a Santa suit and a festive themed medal and children under the age of eight years run free of charge* (see www.salopsantadash.co.uk).
for details). A donation from the proceeds will be made to The Zac Oliver Appeal to help towards potentially life-saving treatment from a rare strain of acute lymphoblastic leukaemia. 
Tom Meehan from Love Fitness says that this year's event is on target to attract around 500 runners.
"It's great to see whole families entering together and because they can choose to run either 2.5 or five kilometres at their own pace, it makes this the perfect event for people of all abilities to get active and have some fun together" he said.
"It's also a great opportunity for runners and spectators to see what is here at Salop Leisure and Love2Stay and for us to showcase Love Fitness and the exciting plans in the pipeline. 
"The Salop Santa Dash is a great opportunity to take on a challenge with friends and family and to get into the festive mood."
Zac's father, Mark Garbett, thanked Salop Leisure and Love Fitness for offering a donation to the appeal. "The response to the appeal has been absolutely amazing and it shows that when the chips are down, good people come forward to help," he said. 
"It's just amazing and overwhelming that so many different people from different areas have come together and want to help. The question we ask ourselves every day is what can we do to thank people for their support? Saying thank you just doesn't seem enough.
"At the end of the day, it's our son's life and he has been given the best chance of survival thanks to the wonderful people who are supporting the appeal."
Find us on Facebook @Salopsantadash or enter now at www.salopsantadash.co.uk
For full details of Salop Leisure's Christmas events programme, visit www.salopchristmas.co.uk .