Salop Leisure supports Shrewsbury Carnival
19th February 2013
... Comments
---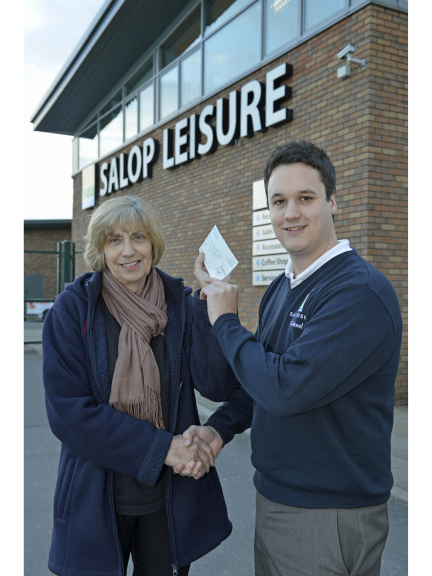 Shrewsbury's business community is rallying round to support the town's annual carnival, which has been under threat.
Keen to see the carnival continue, award-winning caravan dealership Salop Leisure based in Shrewsbury has become one of the main sponsors.
The organising committee now has 11 members. Salop Leisure's sales and marketing manager Scott Higgins said: "Shrewsbury Carnival is an important event in the town's summer programme of attractions and we appreciate the time and effort that goes into its organisation.
"Hopefully other local businesses will follow our lead and either make a donation or volunteer to support the carnival."
Committee member Aislinn Williams thanked Salop Leisure for its sponsorship and revealed: "The response from businesses this year has been incredible.
"We didn't want the carnival to end and, following an appeal, we now have four new members on the committee with fresh ideas. The future looks a lot more secure."
Other business sponsors include Hatfield Jaguar, Bratby Gases and Media Box, who have agreed to fund the carnival programme.
Eight floats have already been entered for the carnival on June 15, which has panto favourites as its theme. The carnival committee donated £4,000 to local charities following last summer's event and estimates that around £55,000 has been handed out to charities over the last decade.
Anyone wishing to support the carnival either by donating money or volunteering their time, is asked to contact secretary Karen Smith at info@shrewsburycarnival.co.uk or call Aislinn on 07583 260236.
Visit the carnival's website here.