Salop Leisure extends sponsorship of the Shropshire Premier Bowling League
1st April 2019
... Comments
---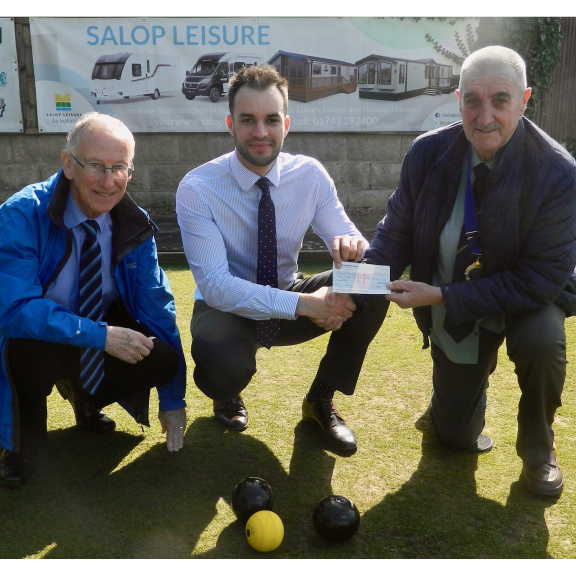 A Shropshire-based caravan, motorhome and campervan dealership has extended its sponsorship of the county's top bowling league.
The Shropshire Premier Bowling League, which features 14 teams from around the county, will be backed by Salop Leisure for a third year.

The new season starts next Wednesday, April 3, with reigning champions Castlefields handed an opening night trip to Shrewsbury neighbours Meole Brace.

Mick Jones, the president of the Shropshire Premier Bowling League, said: "The league has gone from strength to strength. Players are coming from four or five counties every week to play for their clubs and we thank Salop Leisure for their continued support.

"Sponsors are very difficult to come by, so to have their support is great for the league."

Ed Glover, Salop Leisure's marketing manager, added the company was delighted to be associated with such a successful league. 

He said: "It's fantastic to have our brand represented in such a prestigious league which is recognised all over the country.

"We have been supporting bowling leagues across Shrewsbury and Shropshire for many years. We recognise it as a key market to increase our brand awareness and we like to support our local community and local sporting groups."

John Nash, the Shropshire Premier League delegate to the Shropshire County Bowling Association, added: "The Salop Leisure Shropshire Premier League is the best in the county and we have lots of nice comments about its quality from the Midlands.

"There's usually more than 40 county players from Shropshire, Wales, Staffordshire and Warwick & Worcester playing in the league regularly throughout the summer.

"We are very grateful to Salop Leisure for their continued support and it is much appreciated by all the bowlers."

Salop Leisure also sponsor the Shrewsbury and District Senior Citizens Bowling League.