Salop Leisure chosen to launch new Willerby Aspen holiday home model
28th October 2015
... Comments
---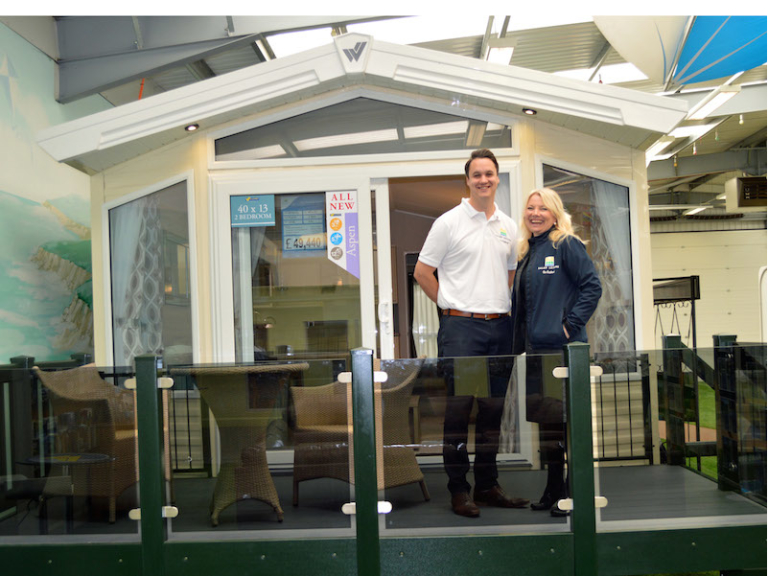 An award-winning Shropshire caravan dealership has been chosen to launch a new 2016 version of a hugely popular caravan holiday home, which has been out of production since 2010.
Salop Leisure, which has its headquarters at Emstrey, Shrewsbury is organising a special launch event from Friday, October to Sunday, November 8 for the Willerby Aspen model with discounts of up to £1,000.
The new model's striking cathedral-style panoramic front windows make it an ideal choice for owners looking to take advantage of stunning scenery on caravan parks. 
Priced at £49,440, the Aspen boasts a wide range of luxury features as standard and retains many of the key characteristics that have contributed to its enduring popularity.
"We are delighted that Salop Leisure has been selected by Willerby Holiday Homes to showcase the new Aspen model, which we are sure is going to be very popular," said Salop Leisure's holiday homes sales and marketing manager Scott Higgins. "Our dealership will be the only one in the country where you can see the new Aspen. 
"We will have exclusive offers during the event with discounts of up to £1,000 for anybody that purchases the new model. I think the Aspen will be particularly popular with holiday home owners in Mid Wales because the unique front aspect allows them to take full advantage of the stunning scenery.
"The Aspen's traditional layout was very successful in the past and we are delighted to see it return to Willerby's range. 
"Salop Leisure is always happy to work with caravan manufacturers to launch new models. They like the fact that we have one of the largest displays of caravan holiday homes and lodges in the UK and attract more than 250,000 visitors every year."