Rebel Recipes' Lunch Club in Shrewsbury
The founder of an award-winning food blog is bringing her own take on plant-based cuisine to Shrewsbury in July and hopes fellow-foodies will sign up to the event.
Niki Webster, founder of Rebel Recipes, winner of this year's Soil Association BOOM Awards Food Blogger of the year, originally hails from Shropshire and returns to the county on Friday 15 July to take part in a workshop at Shrewsbury's Ferndell B&B in Abbey Foregate from 10am - 1pm.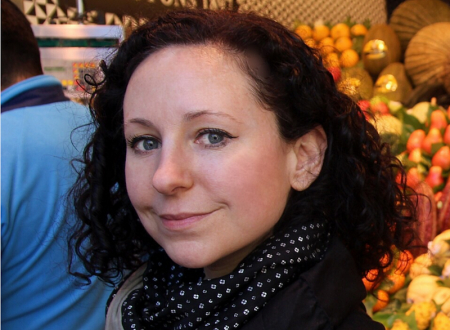 Niki's dedication to delicious healthy food and lifestyle has brought her an enormous following including over 150,000 followers on Instagram, plus numerous awards. Such is her success, she has been invited to cook at major food events across the country and her recipes have been featured in The Huffington Post, Thrive Magazine and Psychologies magazine to name but a few. Niki also runs cooking demonstrations at top venues and healthy living events such as The Allergy and Free Food Show and Just V Show. 
Her cooking is heavily influenced by what the seasons have to offer. In her words, "Healthy eating is not only about how it makes you feel but also about eating the most delicious seasonal food you can find. For me plant-based eating has enabled me to realize that you can eat real food in abundance, rather than abstinence, and choosing organic ingredients just means you are minimizing chemicals and maximizing nutrition and flavour".
"I am delighted that Sarah from Ferndell B&B has invited me to cook in her amazing kitchen.  She has amassed a huge fanbase of foodies like myself.  It will be a social gathering and full of fun. Essentially, a big lunch party with delicious food and wine and interesting people.
"This will be my first live cooking demonstration in Shropshire which I am really excited about. The emphasis will be, as ever, on the food which, will be a delicious menu full of beautiful fresh produce. But it will also be social; full of fun, interesting people. Essentially, a big foodie party with lots of Prosecco!"
Rebel Recipes' Lunch Club at Ferndell B&B
Friday 15 July 10am - 1pm
Tickets: £15pp available from Ferndell B&B or email:
sarah@ferndellshrewsbury.co.uk