Popular national wheelchair tennis tournament returns to Shrewsbury this week
Shrewsbury's Invictus Games representative Kevin Drake will be taking part in a popular annual wheelchair tennis tournament in the town this week.
Drake, who plays regularly at The Shrewsbury Club with the Shropshire Wheelchair Tennis Group, is among a record entry of players from across the country that will be competing in the Shrewsbury Summer Open.
It will be the seventh round of the Roma Sport National Wheelchair Tennis Series, supported by the Tennis Foundation, which caters for players of all abilities and is the entry-level tier of tournaments for wheelchair players in Great Britain.
Drake will line up in the doubles alongside Alex Krol from the Wirral, who will also be his partner when they represent Great Britain in the Invictus Games in Toronto next month.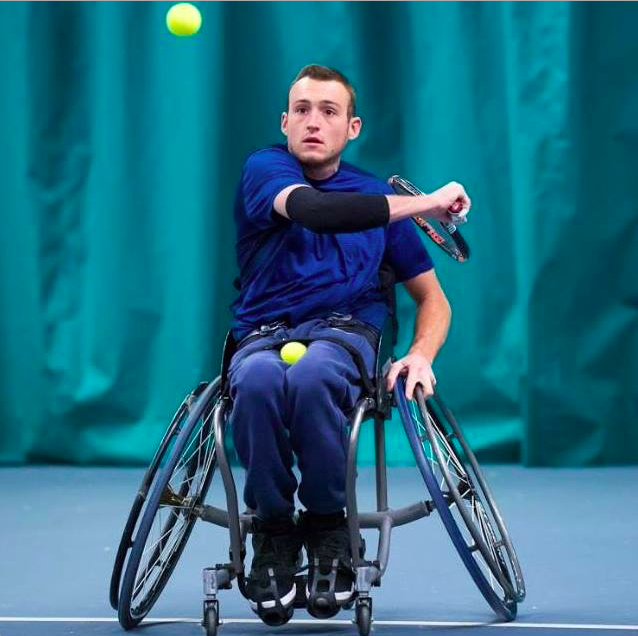 This week's event, which runs at The Shrewsbury Club from Friday to Sunday, will be the first of two high profile wheelchair tennis tournaments held at the Sundorne Road venue this year. It has also been chosen to host the season's prestigious finale, the National Series Final, in December.
It's deserved recognition for the Shropshire Wheelchair Tennis Group after being named as staging the best tournament in the National Wheelchair Series in three of the last four years.
Drake will be one of a number of players from the home club taking part this week, with the consistent Scott Smith, a stalwart of the Shropshire group, seeking to defend the singles and doubles titles he won last year.
Spectators are welcome to come along and enjoy the action with admission free.
Smith, one of the organisers of the Shrewsbury Summer Open, said: "We're delighted that there will be a new record entry this time as 40 players from all over the UK have entered. It's fantastic that we always receive such great feedback from players and that they look forward to returning to Shrewsbury to play each year.
"We are grateful for the support we get in staging this tournament from Tennis Shropshire and also, of course, The Shrewsbury Club.
"We're all looking forward to both this event and also the National Series Final in December, which will be the finale after the series moves on to London, Belfast and Glasgow before returning to the town."
Every player who competes in a National Series tournament, either in the novice or main draw, will be eligible to compete in the National Finals Weekend, which is run alongside the wheelchair nationals and is a celebration of wheelchair tennis in Great Britain. 
It is a fun, social weekend with an annual awards dinner and social activities throughout the weekend. 
The Shropshire Wheelchair Tennis Group, established nine years ago, train twice a week at The Shrewsbury Club and is always keen to welcome new members. For more details, contact The Shrewsbury Club on (01743) 467755.