Party Harty season
27th November 2009
... Comments
---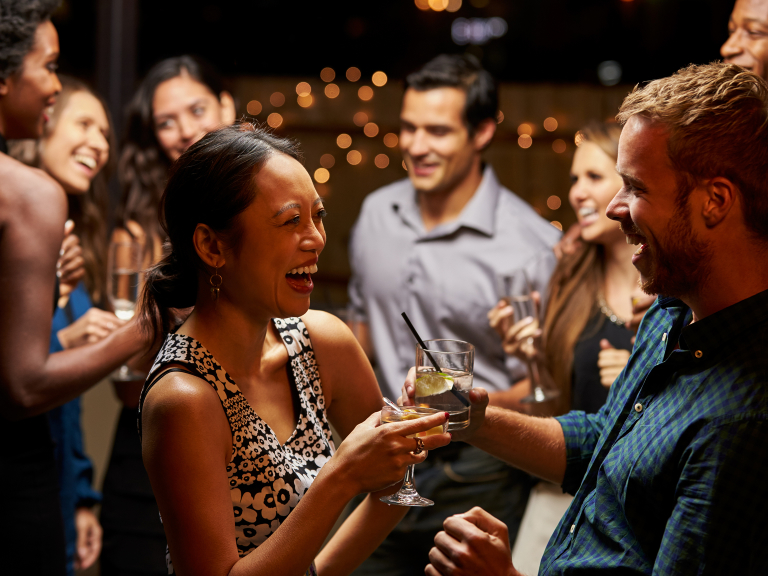 So the Christmas party season in Shrewsbury is beginning.... Have you been invited to any yet? As Emma is due with baby no.2 any day now I have the social life of a hermit with hallitosis, but I still enjoy hearing about other people's party fun.
On the odd occasion I drag myself out of the office, I like a few drinks at The Salopian on Smithfield Road. I'm sure Ollie, the landlord there, will be doing some sort of festive knees-up. Certainly a New Year's thing. Reflex is also a fave of mine - I'm a child of the 80s afterall. A bit of Culture Club or Michael Jackson will always see me making an idiot of myself on the dancefloor, whereas I couldn't tell you one act in the current Top 10. Some reality stars with gravity-defying barnets, no doubt....
So where do you go for a night out in Shrewsbury? Do you like a quiet meal and then perhaps take in a show at Theatre Severn? Or are you more of a 'drink lots and wake up in the Quarry' kind of person? I've done both, so I'm not judging. Each to their own, I say! But I'm always looking for people's thoughts on where to go and what to do around Shrewsbury. There's culture - Darwin, of course - but there's party places and great restaurants too. Emma reckons we need a good Mexican - you can't really go wrong combining tacos and tequila.
Whatever this Christmas brings you in Shrewsbury, I hope it's lovely and peaceful. From opening that first door on your Advent calendar (a chocolate one, I trust) to partying with your workmates and chilling with the family, Christmas is a top time. It's 20 years since a load of 80s stars recorded Do They Know It's Christmas, and I guess even with the recession and stuff we're still a lot better off than some.
Phew, got a bit serious there! Enjoy, and party hard!