Our Journey so far at Church Road Garage
Church Road Garage came under new ownership in 2017 by Dean Robinson. Dean is an experienced mechanic with a passion for providing the best customer service. 
Dean's experience
With over 30 years of experience in the Motor Trade industry, I have a wide scope of knowledge when it comes to vehicle makes and models. I also have experience in running a business and team which I built from previously owning a MOT and Repair Centre.
I made the decision to relocate to Shropshire in 2017 so I could be closer to family and with that came taking ownership of Church Road Garage.
After viewing many local businesses in the area, I was impressed with the reputation that Church Road Garage had built under the previous ownership of Bill Smith. The garage has been an important part of the local community for so long that I knew it would be a challenge in taking over as the bar was already set high.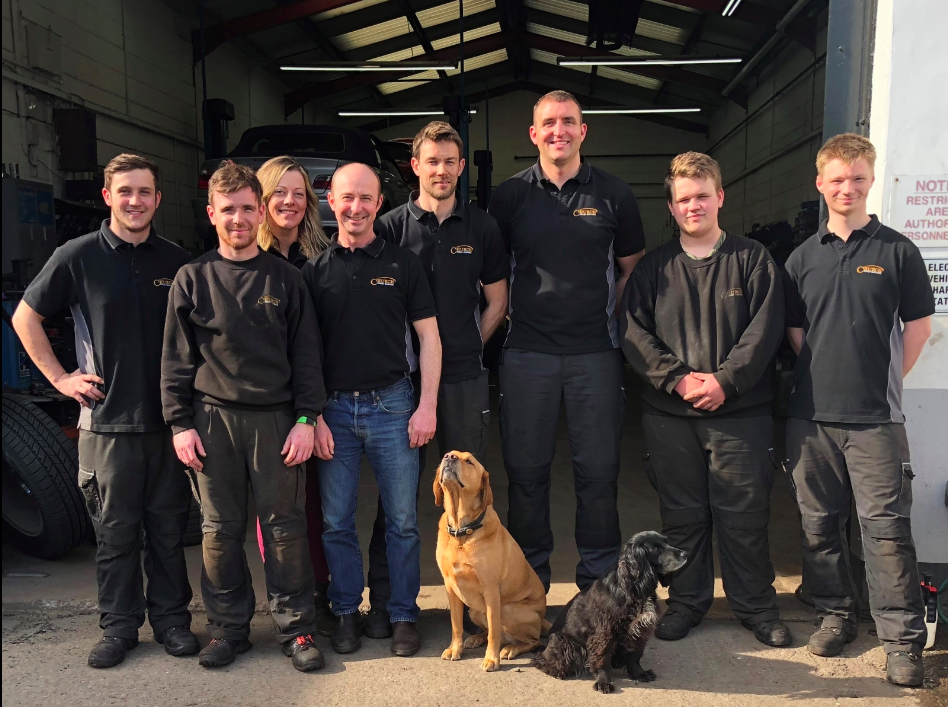 The team
My philosophy to car repairs and servicing is simple: "the customer comes first". Which is why the decision was made to ensure the team stayed the same after I took ownership.
It was particularly important to me and Bill that the team stay the same as we both believe in continuous training and development and all the staff have those values of customer service which seem to be disappearing – courtesy and friendliness.
Through my many years of industry experience, I know what type of service customers expect and this is also what I expect of myself and my team to deliver. Thankfully, we do just that!
They go the extra mile
Here at Church Road Garage, we pride ourselves on delivering the best customer service through engaging with our customers. We have developed relationships with the best suppliers and go to significant lengths to ensure we understand and meet the requirements of our customers.
I come back to my motto of "the customer comes first" – that is our concern. Church Road Garage recognises that we should not be better than any other garage – they all should be this good!
Our customers receive the services they want and need at a price they can afford and at a time that suits them. From supplying tyres to repairs and servicing – Church Road Garage promises a service you can rely on.
We offer servicing to manufacturer's schedules performed by our team of qualified technicians and mechanics so please get in touch and book your car in for a health check with us!
If you would like to find out more about the services that the Church Road Garage offers, please call Dean or Kelly on 01939 260 702 or visit their website here.