New work experience and employment opportunities Shrewsbury College adds to commercial portfolio
7th October 2014
... Comments
---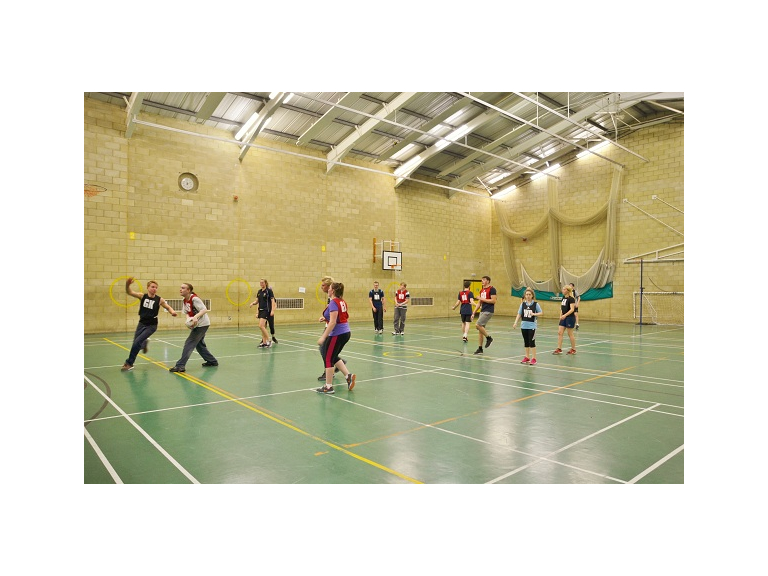 Shrewsbury College has taken over full control of London Road Sports Centre, which is situated on its College site in Shrewsbury.

The move, which officially began on October 1, means that the centre is now College -operated at all times throughout the year, in addition to during term-time and College hours.

It's an exciting move which will see increased opportunities for students at the College to take part in work experience, work placement and employment opportunities within the centre.

In addition, Mosaic Spa and Health Clubs Ltd, which owns the nearby Shrewsbury Club, and manages a portfolio of health clubs and day spas nationally, will be working with the college on the day to day management of the Centre. Mosaic will be working with the College to provide on-site work experience and training opportunities for students. They also hope to offer national work opportunities across their portfolio of Clubs to help students progress in their careers.

Steve Wain, Principal of the College, said: "We are very pleased to have taken on the running of this fantastic facility and have big plans for its future.
The sports centre, which features a large and small sports hall, changing facilities and a gym, along with our associated on-site sports facilities, including sports pitches, running and athletics tracks and our new 3G sports pitch, which officially opens next month, mean we now offer first class sports facilities with free parking.

his will not only benefit our sports students and many community groups who do and can hire all of the facilities, but it will also mean extensive work experience and employment opportunities across a range of curriculum areas through our partnership with Mosaic."

From November 1, the College will be increasing the opening hours and providing a wider range of activities to students, staff and the community.

Dave Courteen and Steve Taylor, founding directors of The Mosaic Group, met whilst studying business and leisure qualifications at College and went on to start the business when they graduated. Mr Courteen said: "Given our background we realise the value of providing students with opportunities. We now employ over 450 staff across the UK and regularly provide employment opportunities for students. Over 40% of our staff initially joined us straight from college or through our Modern Apprenticeship programme.

"Partnerships with colleges are a key strategy for our business and we are delighted to be involved with Shrewsbury College and excited about the opportunities on offer for students across many subject areas including business, public services, hospitality and sport. We work with over 25 colleges across the UK and since we acquired The Shrewsbury Club we have worked with Shrewsbury College and found them to be one of the best employer-focussed colleges in the country. We are convinced that this partnership could lead to national work opportunities for students and help set them up for future their careers."

Councillor Gwilym Butler, Cabinet Member for Culture and Leisure services at Shropshire Council, which previously jointly operated the Centre with the College, said: "With the centre being on-site at the College, it makes sense for people to have one point of contact and everything can now be booked through the College. We feel the students and the wider community will be able to benefit greatly from the new arrangement."

For more information about the Sports Centre and facilities or to book, please call Ted Coxon, commercial manager on 01743 232098. For more information about courses at Shrewsbury College please call Course Advice on 01743 342411 or www.shrewsbury.ac.uk