National awards day celebrates student achievement
11th June 2015
... Comments
---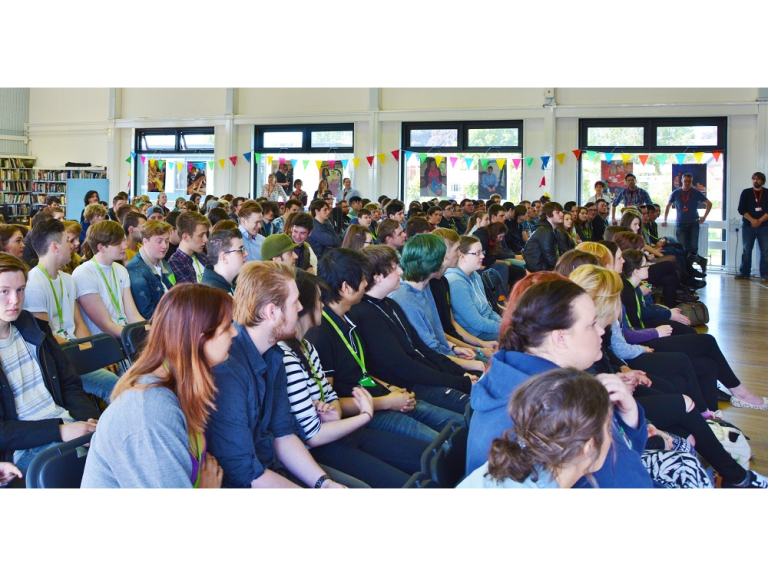 Over 100 students were recognised at this year's Vocational Qualifications (VQ) Day celebrations at Shrewsbury College.

VQ Day, is celebrated nationally by hundreds of schools and colleges and recognises the benefits and value of high-quality technical, practical and vocational learning, not only to the individual but also to the economy.

Students and staff from Shrewsbury College celebrated throughout the day by holding award ceremonies for each curriculum area and a variety of awards were presented, from 'student of the year' to 'best progressed.'

Winner of 'student of the year' for Hospitality & Catering Level 2, was Matthew Dadsworth, 17, from Craven Arms. After receiving his award, he said: "I was pretty surprised to have won this award - I was chuffed. It's a great end to a great year for me. I recently won two silver awards at the Welsh Culinary Competition and got through to the final round of the Ludlow Food Festival Competition. I've also been on trips to Greece and Italy and feel my work has significantly improved, so all in all it's been a very good year!"

Catherine Armstrong, Assistant Principal at Shrewsbury College, said: "The day was a great success and a fantastic opportunity for us to celebrate students who clearly demonstrate progression and excellence in vocational studies – learners who have made considerable achievements in their field."

As part of the VQ celebrations, the College also held a ceremony to recognise students who have faced a difficult or unpleasant situation throughout the year and overcame the obstacles.

VQ Day is led by independent education charity, the Edge Foundation, with support from many of the leading players in the vocational education community.

A spokesperson for the Edge Foundation, said: "We believe all young people should have the opportunity to achieve their potential and the UK's future workforce needs to be equipped with the skills to be successful in the modern, global economy.

"It is essential that "learning by doing" be valued equally with academic learning and that all learners should experience a mix of both. There are many paths to success."

To find out more about vocational courses at Shrewsbury College, pop in to the next advice event, on Thursday, 9 July, or call 01743 342411.