Midlands Air Ambulance Charity's Bike4Life Ride Out and Festival Raises £73,000
Over 3,500 motorcyclists undertook an organised 23-mile route from Meole Brace in Shrewsbury to RAF Cosford in Shropshire, in the Bike4Life Ride Out on Sunday 30th April 2017. The event helped to raise an amazing £73,800 for Midlands Air Ambulance Charity.
The Ride Out which was led by world Superbike champion and racing legend, Carl Fogarty, motorcycle and truck racing legend, Steve Parrish, adventure motorcyclist and author, Nick Sanders, and Boyzone popstar and professional drift driver Shane Lynch, concluded at RAF Cosford, where over 10,000 people attended the Bike4Life Festival.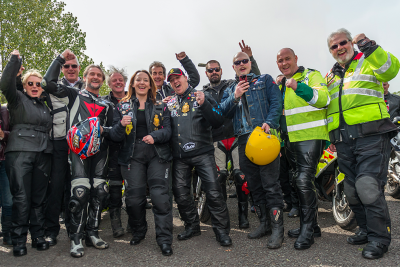 At the Festival, which is supported by the Safer Roads Partnership, bikers and visitors were entertained by live bands; Bang Bang Romeo, Hollowstar, Mallen, Quartz, and headliners The Wholls, and a stunning freestyle motocross display from Jamie Squibb of Nitro Circus. 
In addition, bikers were treated to live interviews and meet and greets with the VIPS, a food Festival and tours of the air ambulance helicopter which was displayed upon entrance to the Festival. 
The £73,800 raised for Midlands Air Ambulance Charity, will help to fund 30 air ambulance missions across the region.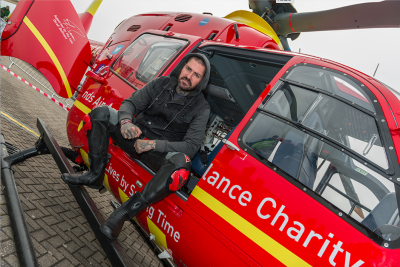 Jason Levy, fundraising and marketing director for Midlands Air Ambulance Charity, and chair of the Bike4Life organising committee, said: "Since the Bike4Life Ride Out began in 2010, the event has continued to grow in numbers and funds raised. We are truly grateful and astounded at the generosity of the biker community, which has raised this fantastic amount of money for the charity.
"Over 35 per cent of the incidents our three air ambulances attend are road traffic collisions, and sadly a great number of these involve motorcyclists in urgent need of medical attention, so the money raised will help to ensure we can continue to provide lifesaving care when it's most needed." 
Vicki Bristow, communications manager for the Safer Roads Partnership, added: "We support Midlands Air Ambulance Charity every year with this event as it's a great opportunity for us to help to spread awareness of biker safety and to speak to bikers across the region."
The event took a year of planning and wouldn't have been possible without the support of; the Central Motorway Police Group, Highways England, West Mercia Police, Shropshire County Council, ROSPA, Shropshire & Staffordshire Blood Bikes, Midland Freewheelers, the RAF Museum Cosford, RAF Cosford and the volunteers and marshals who gave their time for free. Organisers would also like to thank other road users for their patience and understanding during the Ride Out procession.