Lanyon Bowdler merger celebration
29th July 2010
... Comments
---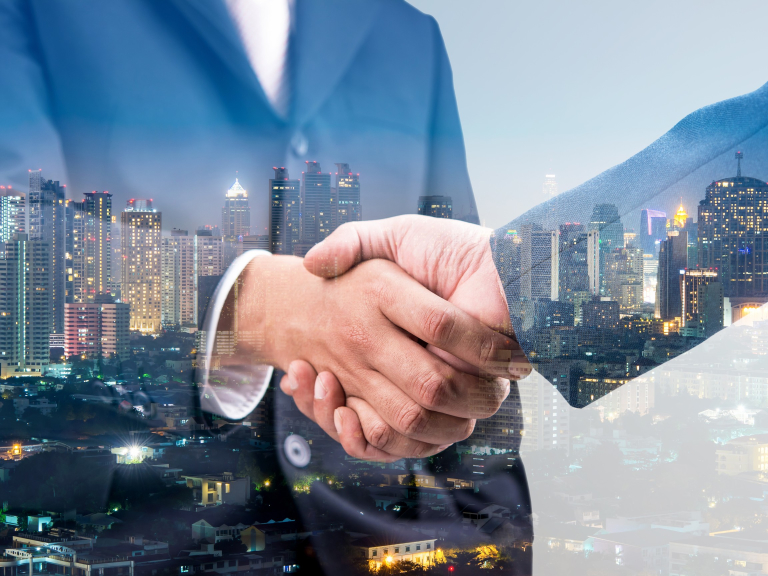 The merger between two of Shropshire's longest established law firms, Lanyon Bowdler and LG Solicitors was celebrated recently with a midsummer drinks reception held in the Paddock Suite at the Wynnstay Hotel & Spa in Oswestry.
Lanyon Bowdler and LG Solicitors formally merged on May 1st 2010, with the new firm – a limited liability partnership, trading as Lanyon Bowdler.  The merger has resulted in the creation of Shropshire's largest law firm.  Clients of both firms can be reassured that it is however business as usual, with 16 member partners, and a further 180 staff located across the organisation's offices in Shrewsbury, Ludlow, Oswestry, Telford and Wellington.  Clients throughout Shropshire will continue to receive the very best practice legal advice, friendly helpful staff, together with easy access to local offices. 
Both firms have extensive pedigrees. LG Solicitors' roots can be traced back to the 18th century and Lanyon Bowdler – formed in 1988 as a result of the merger of J C H Bowdler & Sons of Shrewsbury and Lanyons of Wellington, has a history dating back to the 19th century. 
More than 60 guests attended the drinks reception, held on the evening of Thursday July 22nd 2010, which was a chance to catch up with friends, contacts and business acquaintances, and meet new faces whilst enjoying drinks and canapés.  It was also an ideal opportunity to find out about the additional services Lanyon Bowdler can now provide to the businesses and residents of Shropshire and the surrounding areas.   The new firm sees an expansion of several key departments, particularly Commercial Property & Agriculture, Wills & Tax Planning, Family and Residential Property. 
The evening's entertainment was provided by a jazz trio fronted by Lanyon Bowdler partner and head of the private client department, Edward Rees, and the event was enjoyed by all.  A talking point of the evening were the blue Lanyon Bowdler cupcakes handed to departing guests as gifts – which were much admired and proved that the fashionable little cakes are still very popular!