Jean bids to beat her Christmas 'Love in a box' donations record
A receptionist at a leading Shrewsbury company, who began supporting Operation Christmas Child 19 years ago, has already received more than 80 shoeboxes packed with Christmas gifts for children living in extreme poverty.
Jean Courtney, the friendly voice of caravan dealership Salop Leisure at Emstrey for 43 years, is hoping the enthusiastic early response to this year's appeal will help challenge her record of 360 shoeboxes.
The shoeboxes ensure that disadvantaged children in countries around the world receive their "love in a box" in time for Christmas.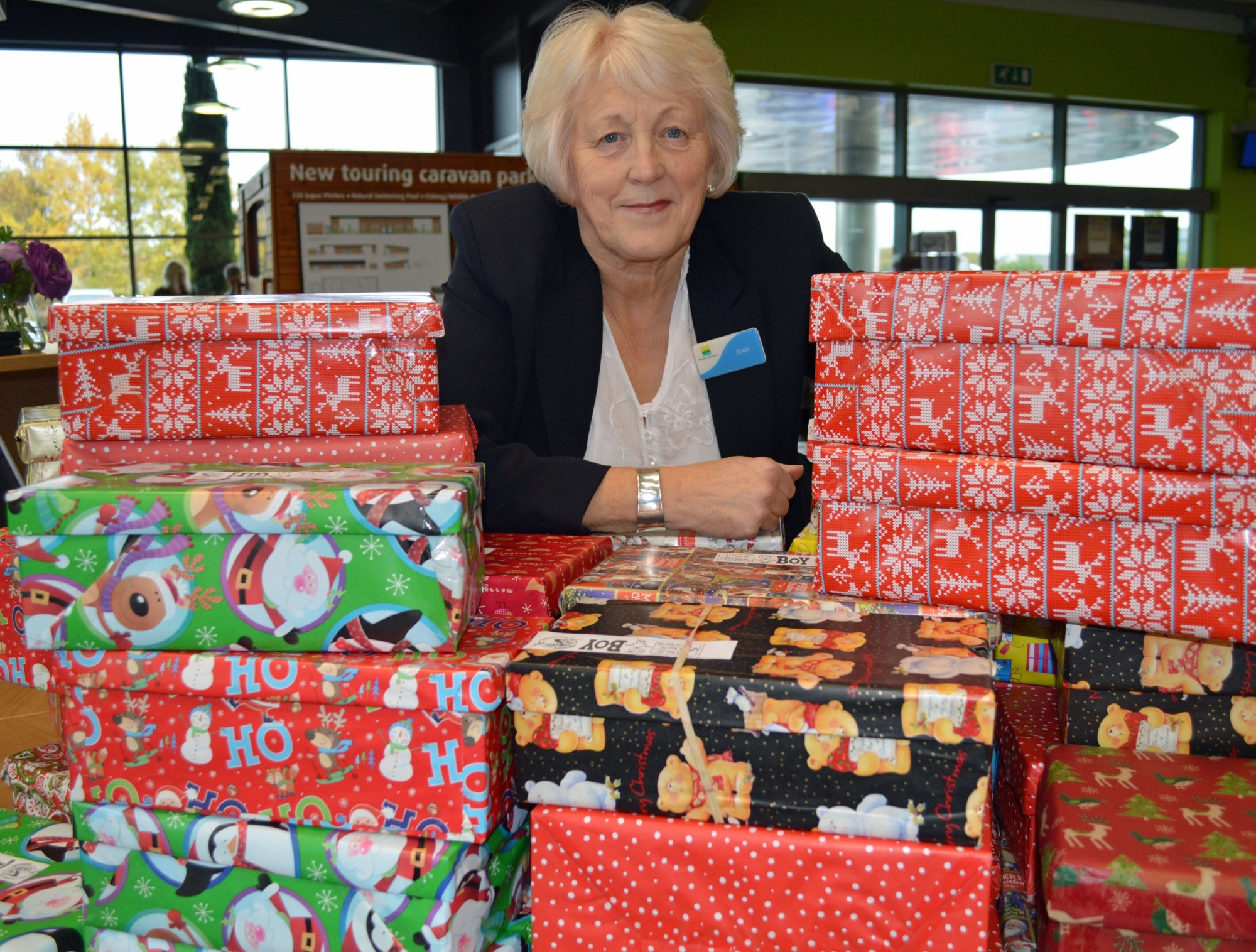 Operation Christmas Child is run by Christian relief and development organisation Samaritan's Purse and donors have until November 18 to contribute.
Jean receives shoeboxes in Christmas wrappings from customers, staff, friends, family members, caravan park owners, schools, churches, women's clubs and many individuals across Shropshire and Mid Wales. One elderly local supporter has been knitting sets of children's hats and gloves to support the appeal for more than 10 years.
"Every year, the response is unbelievable," said Jean. "The first boxes this year arrived at the beginning of October and one lady brought in 10 boxes. Each shoebox is packed with beautiful gifts and a lot of love. 
"The people of Shropshire and Mid Wales are so generous and have very big hearts. My heartfelt thanks go out to each one of them because I think their generosity increases every year in terms of the quality gifts they put in the shoeboxes.
"Salop Leisure is a family-oriented company. Collecting the shoeboxes gives us a lot of satisfaction knowing that we are helping to send love and happiness to disadvantaged children so far away. Hopefully, we help to put a smile on children's faces and I always think of them on Christmas morning." 
Shoeboxes can be filled with toys, school supplies, hygiene items and things including hats, gloves, scarves, sunglasses, hair accessories, wind-up torches and jewellery.