Irish House Party at Theatre Severn Shrewsbury
20th March 2013
... Comments
---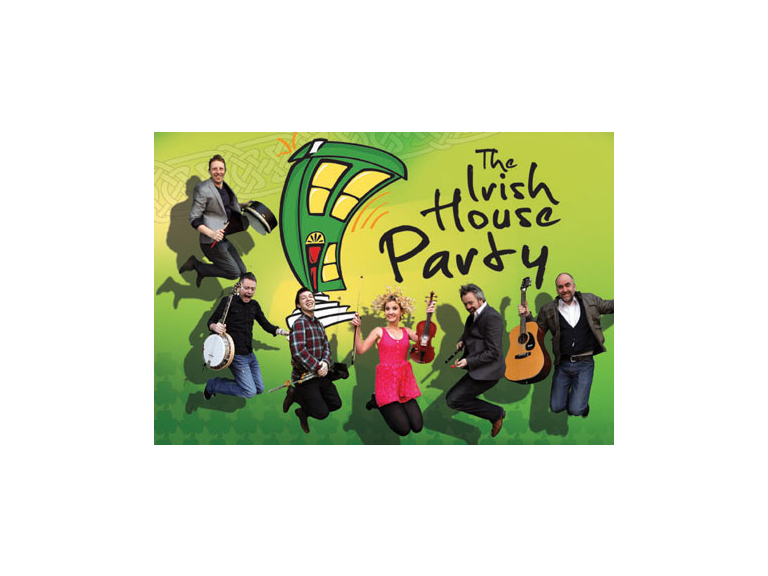 Talented musicians galore from over the pond entertain the audience at Theatre Severn in Shrewsbury.
My dad is Irish and is a fan of his native song and dance and general performers. So I thought I would take him to see this talented troupe of musicians and dancers at our local theatre.
If you were expecting a lot of songs you knew, you may have been disappointed, as this group played wonderfully, but not necessarily sing-along-in the-pub type music.
Irish House Party was however packed with top musicians and Irish dancing. This award-winning show hails from and promised to offer 'the best traditional night of Celtic celebration in true Emerald Isle style'.
The show has become one of Dublin's must see events and with fans such as TV funnyman Dara O'Briain, X Factor host Louis Walsh, musicians The Dubliners and even chart topping band The Wanted.
We felt the musicians were very accomplished with a huge range of traditional instruments amongst them, it is always great to see talent of this type.
The traditional dancing from the girl was also pretty good and added to the ambiance and took the show from being mainly seated to being a little more lively. But we did feel there could have been a bit more 'show' a bit more 'party' to the Irish House Party.
Theatre Severn regularly hosts a range of acts including traditional music and dance. You can find out more at their website or by calling the Box Office on 01743 281281.